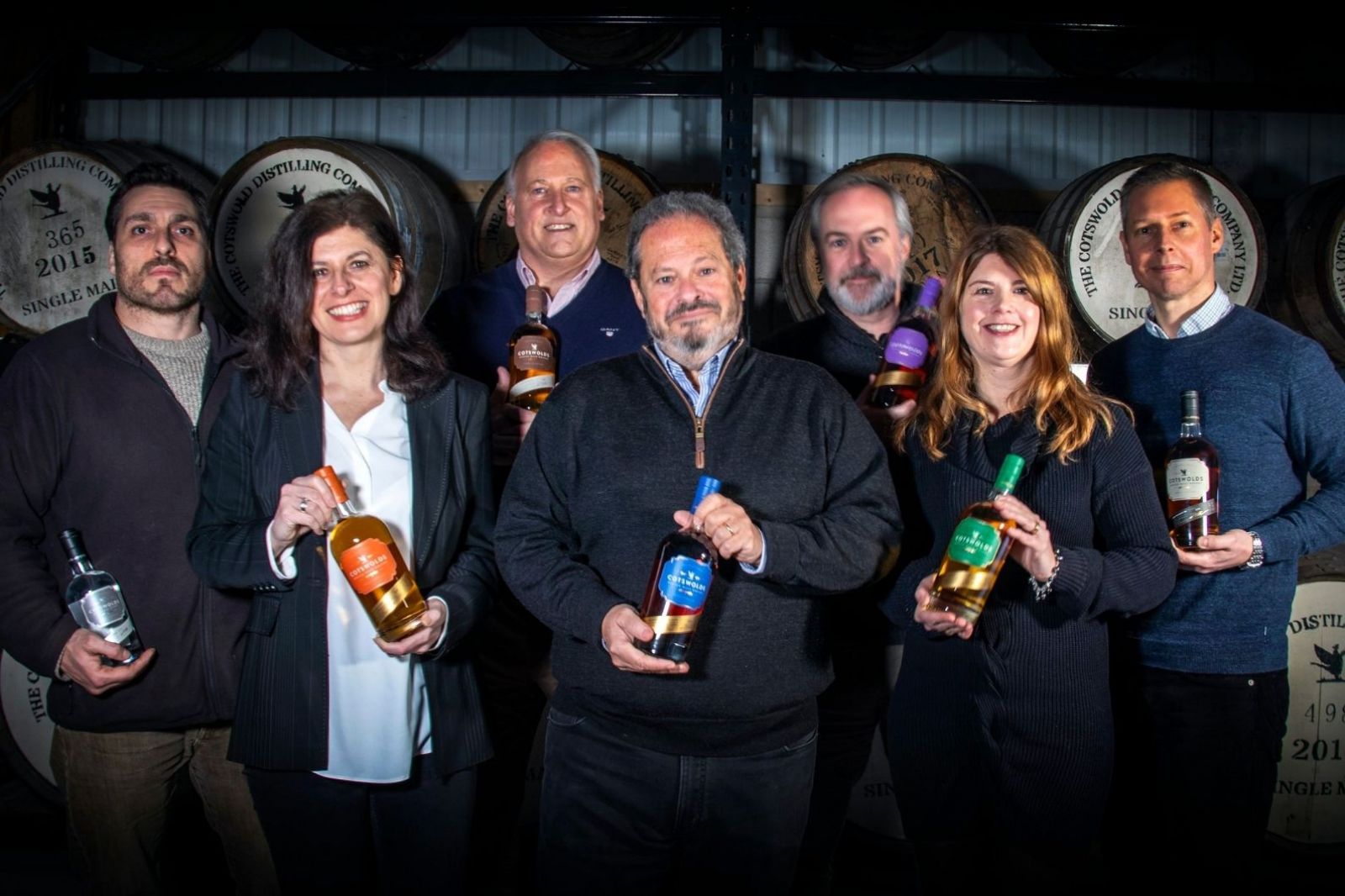 Raising a dram to English whisky
23/02/2022 Rabbie Burns would be spinning in his grave at the news, but English whisky is fast becoming an established industry, gaining a small, but rapidly growing fan base.
While whisky is a spirit more traditionally associated with Scotland or Ireland than their Sassenach neighbour, there are currently around 30 English distilleries producing their own single malts, with the number of players muscling into the nascent industry increasing every year.
[[relatedPurchasesItems-39]]
Towards the end of the 19th century, there were only around four distilleries in England. However, in the early 2000s whisky started to become more fashionable again, boosted in no small part by the increasing popularity of cocktails, and helping to shake off its stuffy, elderly gent image in the process.
Only a decade ago, whisky production was dominated by Scotland, Ireland and the US. Now it's made all over the world, with Japanese whisky being a notable huge success, regularly scooping awards at top international competitions.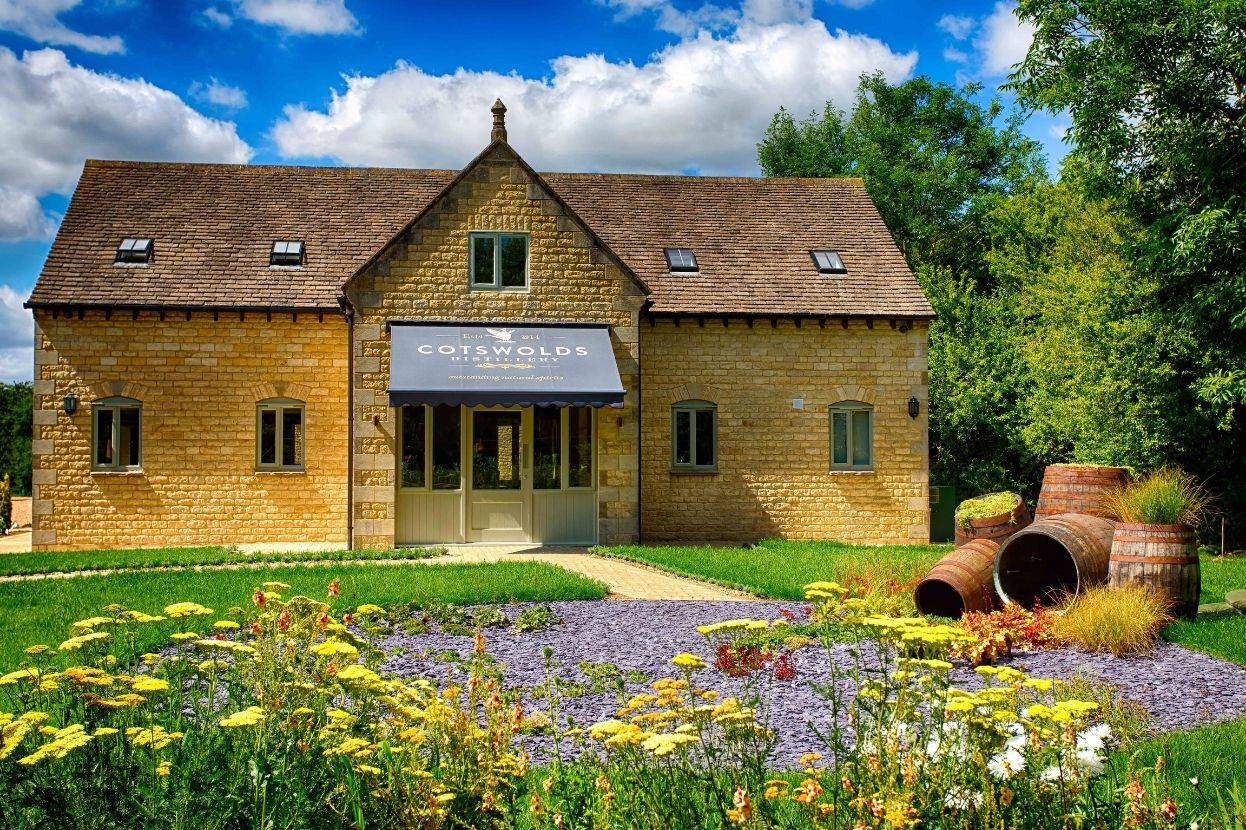 The Cotswold Distillery says its whiskies are inspired by the surrounding landscape of green rolling hills and honey coloured limestone
One producer at the vanguard of the English whisky movement is the Cotswolds Distillery, which started life as a gin producer in 2014, but now offers a full portfolio of spirits including gins and liqueurs as well as single malt whiskies. Its whisky line-up includes its award-winning entry level Cotswolds Single Malt Whisky, as well as the Reserve Single Malt and the Bourbon Cask, all helping to breathe new life into this – up till now- little known category.
The business, situated in Stourton on the edge of the Cotswolds, is currently in the process of constructing a new distillery which will be commissioned this summer and see the company becoming the largest producer of English whisky, at 500 litres per annum.
But what can English whisky offer that Scotch or Irish whisky can't, and why should an independent merchant take a punt on a relatively new category? "Just like the whisky that is being made in Scotland or Ireland, English whisky is a diverse category with different styles amongst the distilleries," says marketing manager Deborah Carter. "It's not so much what English whisky brings versus Scotland or Ireland, rather what new distilleries in all regions are bringing to the category – be that cask types, production methods or sustainability."
Cotswolds single malt brings a new dimension to the category, she claims, with its range of award-wining expressions gaining favour with both whisky connoisseurs and newcomers to the category. And the bucolic Cotswolds landscape proves the ultimate inspiration for the brand. "With green rolling hills and honey coloured limestone, we are a contrast to the jagged peaks, grey granite and crashing surf that inspires many other producers."
One of the company's latest releases is its Bourbon Cask Single Malt Whisky which is crafted from select first fill ex-Bourbon casks in which the rich and fruity single malt spirit is aged. Premium American oak barrels are ideal for ageing whisky and impart notes of vanilla and honey, and with an abv of 59.1% the spirit retails at around £65.
Another recent addition to the company's whisky portfolio is the Sherry Cask Single Malt, which is aged in carefully selected and blended sherry casks, and also retails around the £65 mark. Each yearly batch is drawn from the finest American and Spanish oak hogsheads and butts, some of which have been first seasoned with dry Oloroso sherry, and others with sweet Pedro Ximenez. All have been sherry aged through their full maturation for a deeper and more flavourful whisky.
"I wanted to create something that was almost Christmas-cakey, with molasses and treacle flavours, something a bit different to what we have done before," says brand ambassador Rob Patchett. "The American oak gives a lovely coconut finish, while the Spanish oak offers more tannin. It's something I'm really proud of. Even in cask strengths they don't feel like an assault on the senses, the flavour integrates nice and early."
While awareness of English whisky is currently relatively low, and something which is currently only on the radar of a small bunch of whisky aficionados, Carter claims that this is changing. "There is certainly a positive and growing interest in English whisky, with online searches showing strong growth in recent years. We are also seeing our social media following and engagement increase, as the number of tastings and events for English whisky grow."
Cotswold Distillery currently works closely with many of the key national wholesalers including the Craft Drinks Company to supply the independent sector, to help build both its distribution and brand awareness. The company also directly supplies retailers and its Signature Single Malt which sells for £39 is currently listed in Waitrose, Sainsbury's and Tesco as well as many online retail outlets.
Online sales have been the saving grace for many producers and retailers during Covid, and the Cotswolds Distillery is no exception, after taking the difficult decision to close its stores in the Cotswolds during the pandemic.
Carter describes e-commerce as a "vitally important' channel for the business over the past two years. "We have seen strong growth in both our own online sales and with online retail partners. We expect to still see further growth as shoppers continue to shop online post-pandemic and are investing in our digital platform to provide the best user experience we can."
During the lockdowns, the company also pivoted to online tastings for both whisky and gin, which it continues to run due to their popularity. "Now back fully open, we look forward to welcoming 40,000 visitors to our brand new home in the next year."
As a result of these initiatives, sales surged by 30% in volume last year compared to 2020, thanks to the "significant" growth in the off-trade, online and overseas, where the company has a growing presence in a number of key international markets including the US, France, Germany and Japan.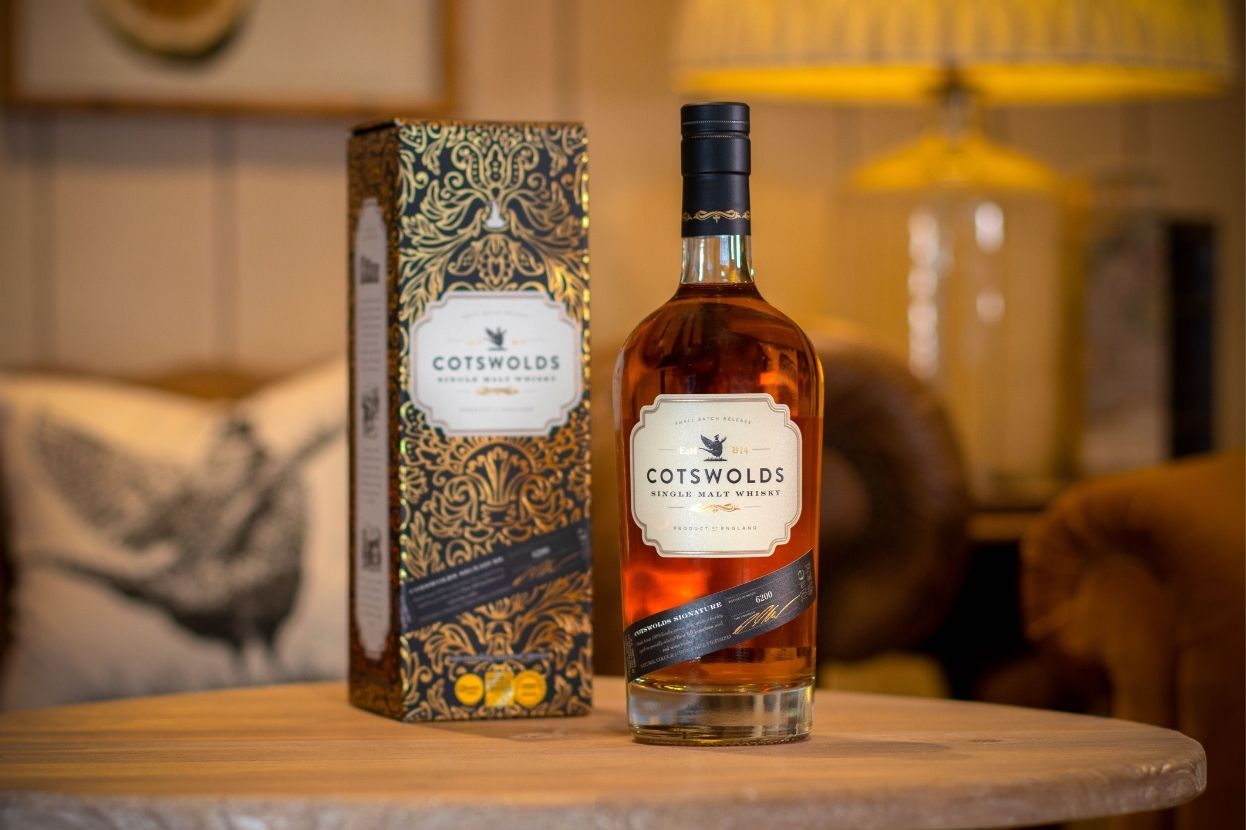 Cotswolds Single Malt Whisky
Given the rate of growth, the future would seem to be bright for English whisky, and some of the key players are now collaborating with a view to establishing some kind of regulatory body responsible for quality, and lobbying along the lines of the Scotch Whisky Association which Carter says that the company is "playing an active part in".
There are fears in the industry that without such a trade body, there could be a proliferation of sub-standard distillers cashing in on the newly growing category, and damaging the hard won reputation of quality English whiskies. On the other hand, it can be argued that without such strict rules as govern Scotch, the much younger English whisky movement can be more experimental and offbeat. Carter claims it is possible to strive for excellence without stifling innovation or creativity. "Innovation is the lifeblood of all new categories, and English whisky is no exception, allowing distillers across the country to showcase our skills as whisky distillers.
"In the coming years there will be many more English whisky distilleries releasing their whisky, making it a very exciting time for the fast-growing category. Building awareness, both here in the UK and internationally, is key to growth and success."
Other English distillers of note:
The English Whisky Company – Based in Norfolk this was the first English whisky distiller for over 120 years when it was launched in 2006.
Spirit of Yorkshire Distillery. Filey Bay is the first single malt whisky made in Yorkshire.