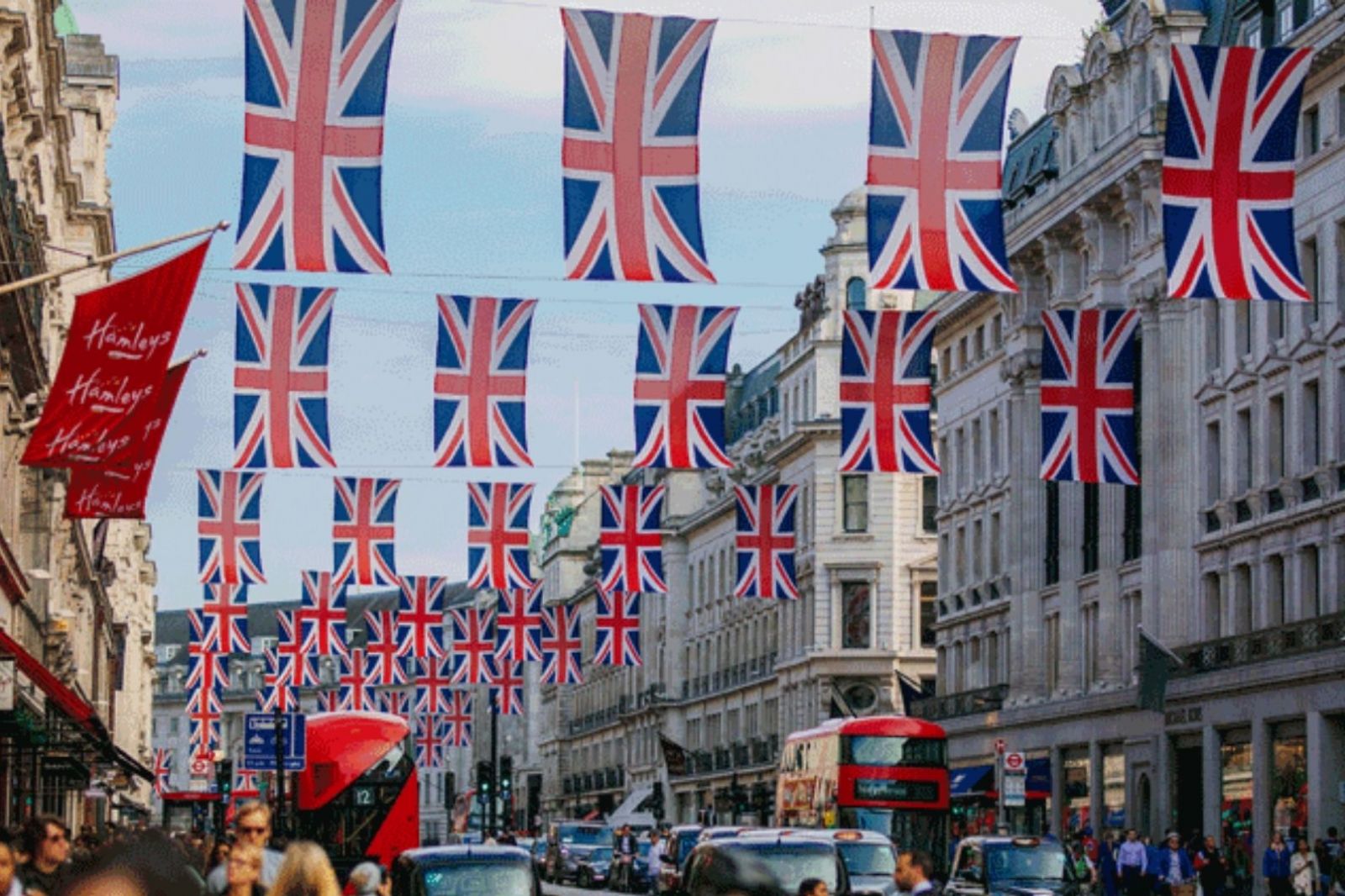 Opportunities abound for indies, despite tough times ahead
02/03/2022 Living with Covid for nearly two years, with repeated lockdowns and self-isolation has given the at home drinking market a huge boost. 
The UK off trade undoubtedly faces a challenging year ahead as the cost-of-living crisis bites, and consumers increasingly tighten their belts in the face of soaring energy bills, rising mortgage rates and increasing food prices. But there are also opportunities ahead in which the canny independent drinks merchant can exploit and boost sales.
Living with Covid for nearly two years, with repeated lockdowns and self-isolation has given the at home drinking market a huge boost.
These factors, combined with consumer caution before Christmas as well as an extra day of trading all contributed towards the week before December 25th last year being by far the biggest for alcohol sales in the past three years, with tills ringing to the tune of £756m.
According to Rob Hallworth, Nielsen IQ Client Leader, this result is even more impressive when taken against the backdrop of a £426m sales decline in the 12 weeks to January 1st, 2022. "To some extent this was to be expected, given the widespread hospitality closures at the end of 2020, but to give that decline some context, pre-Christmas off-trade alcohol sales in 2020 were actually more than £500m higher than in the corresponding 12 weeks of 2019, before the pandemic began," he said.
Consumer engagement in the off trade is the highest it's ever been, he adds, as nearly two years of living with Covid has boosted the take home drinks sector like never before.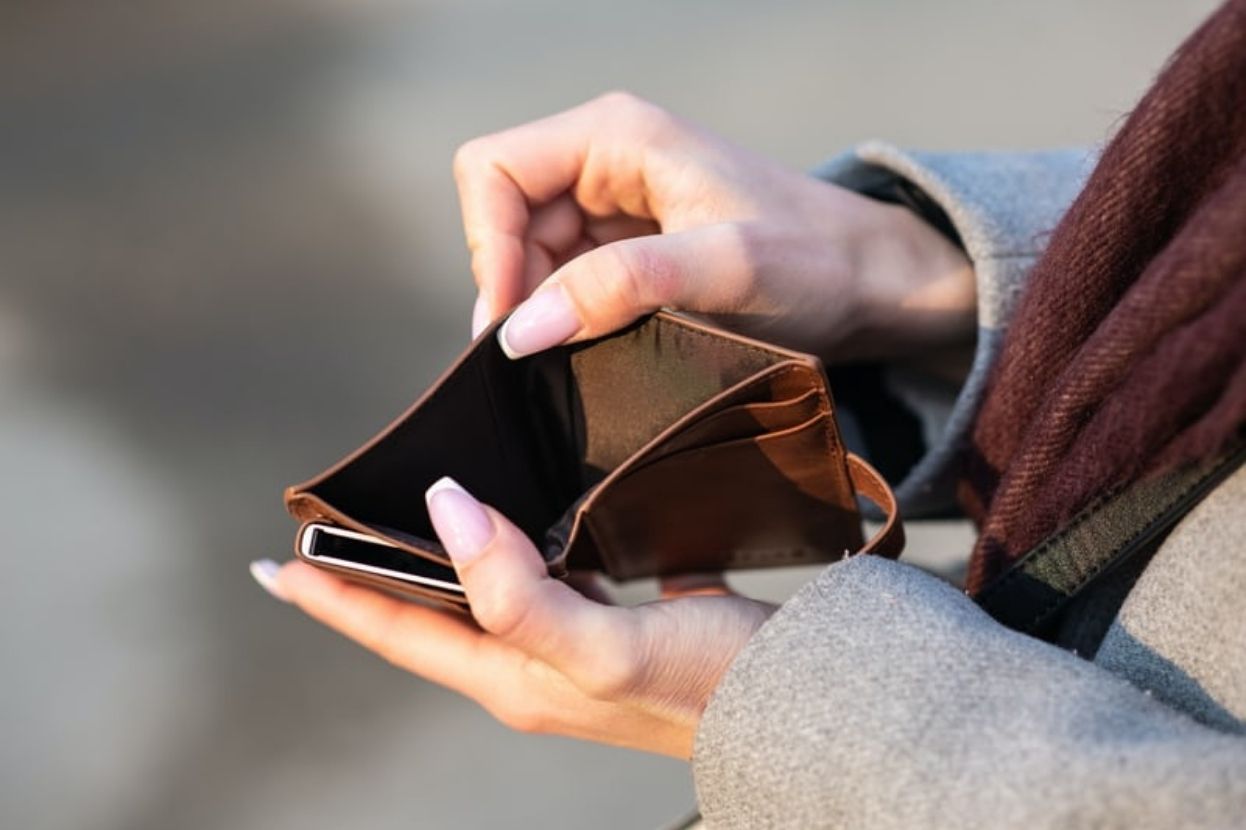 Consumers are increasingly tightening their belts as the cost of living crisis hits home
And while it is easy to only see the headwinds looming for the off-trade, with the cost of living crisis piling on the misery for consumers, Hallworth points out that there are also opportunies in the offing for the coming year. The first winter World Cup which kicks off in Qatar on November 21st, with the final just before Christmas on December 18th will certainly give the off-trade a massive pre-Christmas boost, with intense competition for in-store space across the whole alcohol sector during this year.
The additional public holiday being held to celebrate the Queen's Platinum Jubilee, with a four-day weekend beginning on June 2nd presents another great opportunity for drinks retailers to cash in. Cider and RTDs were the big winners during the VE celebrations in May 2020 so if the weather is good this year, these are likely to be the big sellers once again, according to Hallworth.
[[relatedPurchasesItems-39]]
Other reasons to be optimistic include the growth of the low/no beer, wine and spirits segments, which have all significantly outperformed their alcoholic counterparts, and this sector is predicted to continue to gain traction well into 2022
According to NielsenIQ's global report, health and wellness were identified as the single most powerful consumer forces of 2021, with a full 48% of consumers saying they are making proactive choices to benefit their health and wellbeing on a regular basis.
This is evidenced by the increasing popularity of low and no alcohol drinks available, with advances in production techniques meaning the drinks are vastly superior to the first attempts at low alcohol products. Back in the 70's brands such as Kaliber and Swan Light paved the way for the hugely improved low alcohol beers which were to follow, with greatly enhanced flavours helping to boost the sector in no small part, with consumers readily embracing the category as a positive choice rather than a negative one.
"The push comes from a general awareness that drinking sensibly is better for both your physical and mental health," says Andy Hepworth, managing director of Sussex-based Hepworth Brewery, which produces 0.5% abv low calorie, gluten free vegan friendly and organic lager. "The quality of drinks is much improved and there is so much more variety so there is something to suit a wider range of tastes."
Not only are the quality and range of low and no alcohol drinks vastly improved, but we have recently seen the (albeit temporary) opening of a low and no alcohol off licence, a collaboration between the Dry Drinker and the designer Anya Hindmarch in London's well-heeled Belgravia at the beginning of the year to coincide with the increasingly popular Dry January movement. Hindmarch said of the launch: "We noticed that there is a real movement towards drinking less, so we wanted to open our first off licence in the Village, but with a difference. If you are a new abstainer, a sober-curious or a mindful drinker, come and discover some great new alternatives."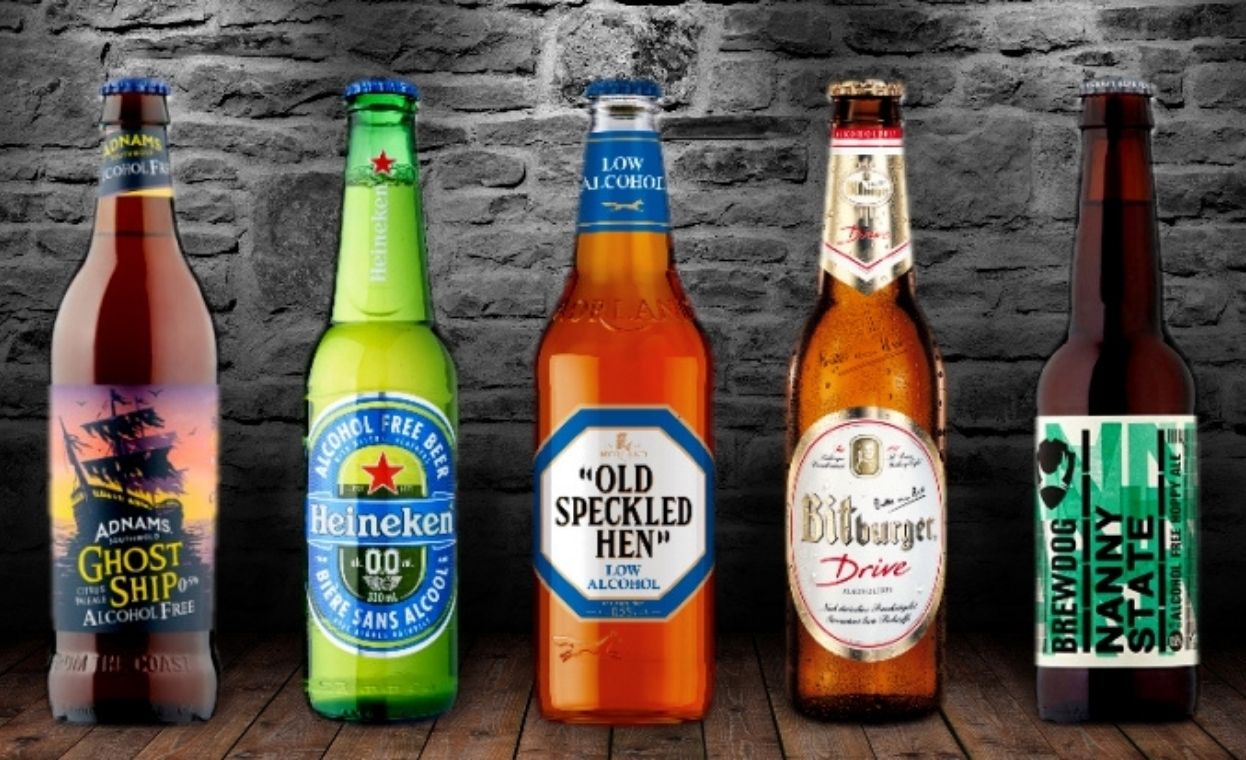 The shop, known as Anya's off licence, was inspired by the "laden shelves of a good old-fashioned offie" and brands on offer include Guinness, Adnams, Lucky Saint, McGuigan wines, Gordon's, Lyres Spirit, Three Spirit, Tanqueray and Seedlip.
The opening follows that of mindful drinking organisation Club Soda's alcohol-free off licence, which opened in December last year. While both sites were just pop-ups, the increasing numbers of "sober curious" consumers could well lead to the number of these venues increasing and becoming more permanent fixtures on the high street.
Around 13% of the UK's total alcohol market is now rised of the low and no alcohol alternatives, which is being driven by 18–34-year-olds who are seeking greater choice in the low alcohol space.