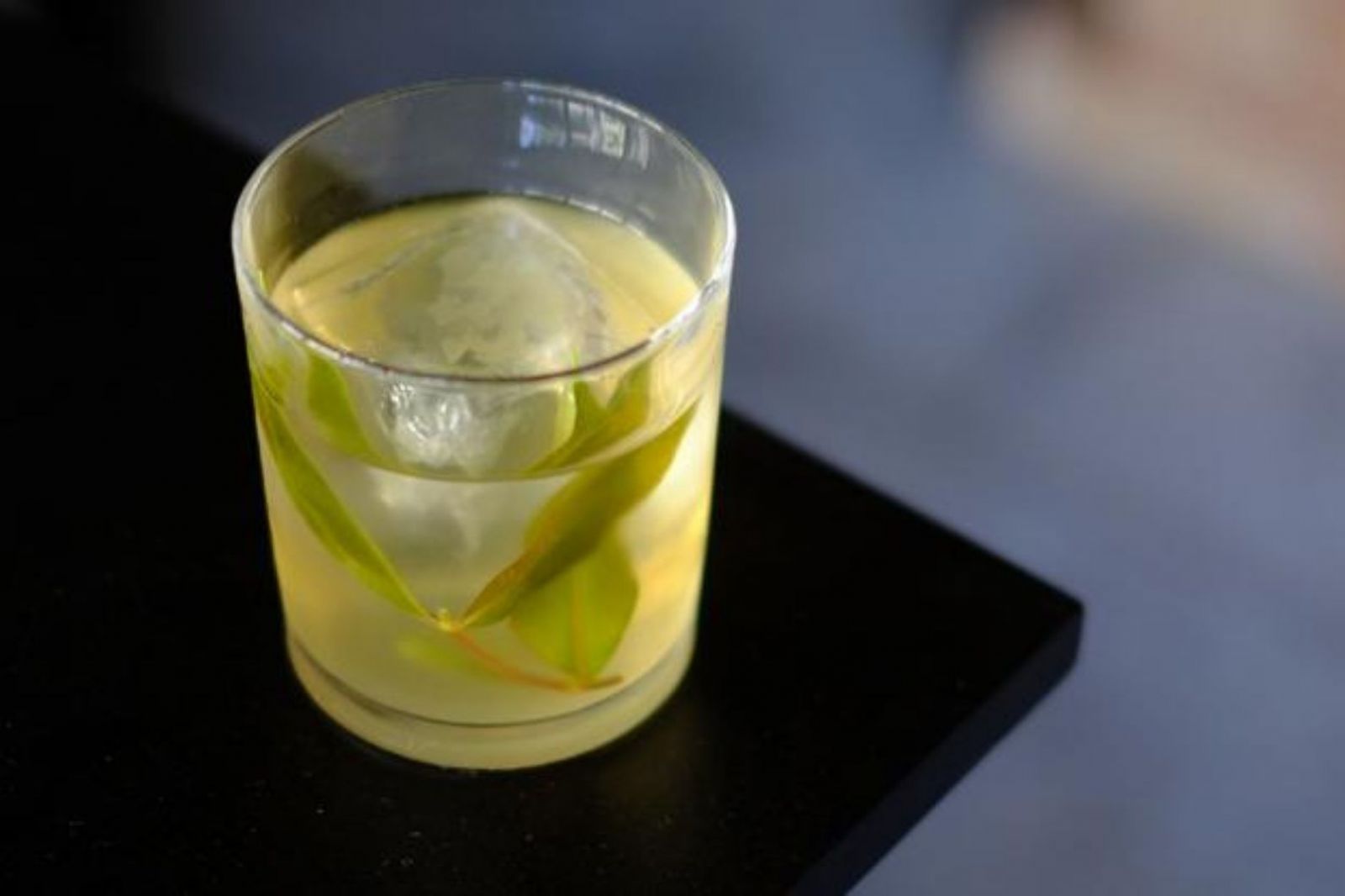 No booze please, we're British: Low and no alcohol see soaring demand
19/01/2022 As a result of the soaring demand, drinks producers are now muscling in on the act to offer a wide array of no and low-alcohol offerings, and it's a sector that independent drinks merchants ignore at their peril.
The growing popularity of movements such as Sober October and Dry January is testament to the increasing number of UK consumers cutting down on their drinking and becoming ever more "sober curious". As a result of the soaring demand, drinks producers are now muscling in on the act to offer a wide array of no and low-alcohol offerings, and it's a sector that independent drinks merchants ignore at their peril, as Helen Arnold reports.
Over 6.5m adults in the UK took part in Dry January this year, according to the charity Alcohol Change, up from 3.9m the previous year, with the low- and no-alcohol market forecast to grow by 31% by 2024, according to the IWSR.
[[relatedPurchasesItems-39]]
Motivation for drinking less varies, but according to a recent Wine Intelligence survey, over half (57%) of respondents who drink low alcohol wine say they are concerned about their health, while 48% claim to enjoy the taste. Over 40% want to stay in control while a similar number like the fact that low alcohol wine contains fewer calories. A full third (33%) meanwhile, say it gives them fewer headaches, while 32% claim low alcohol wine pairs better with food. Over a quarter of respondents (28%) say they want to be able to drive, while a similar proportion are attracted to the lower price.
And the trend towards lower alcohol drinks is particularly prevalent amongst younger consumers, with surveys indicating that around 29% of 16 – 24 year olds are teetotal – up from only 18% in 2005. Among the younger generation, underlying factors which are driving the trend include risk aversion in an age of omnipresent social media, a lack of economic security as people tend to drink more when financially secure, with 77% of the highest earners reporting drinking in the previous week compared to only 45% of the lowest earners), and a desire to distance themselves from their heavier drinking parents.
But it's not just youngsters who are forsaking booze, with a quarter of UK adults looking to reduce their alcohol intake too, according to a YouGov/Portman Group poll. In fact the proportion of adults who now drink alcohol is at its lowest level on record with only 57% in 2018 compared to 64% in 2005 (ONS).
As a result of this global trend, drinks manufacturers and producers are coming up with ever-more inventive ways to tempt the palate of the newly sober, and the offering of no and low alcoholic drinks is rapidly expanding – not to say improving. Drinks producers are muscling in on the act, with brewing giant AB In Bev predicting that 20% of its profits will derive from low or no- alcohol beer by 2025. Meanwhile, rival drinks brands such as Pernod Ricard and Diageo have both put their money on low and no alcohol drinks as the way forward.
And there has also been a proliferation of alcohol-free bar openings in recent years, from the Redemption chain in London to the "well-being bar", the Virgin Mary in Dublin, though the former has not reopened since the pandemic. Meanwhile, the Seedlip brand has enjoyed phenomenal success, despite its premium price point, turning the whole no-alcohol category on its head and inspiring a new generation of copycat brands.
For many consumers, though, it's not a case of drinking either low alcohol or traditional strength drinks, with some choosing both, depending on the occasion. This is mirrored by a recent US Nielsen IQ survey which revealed that 78% of non-alcoholic drinks buyers in the US are also purchasers of standard alcoholic beer, wine, or spirits, evidence that mindful drinking is being incorporated into consumers' alcoholic drinking repertoire, rather than supporting a trend for complete teetotalism.
Given the shift in consumers' drinking trends, it has therefore become increasingly important for drinks merchants to stock a comprehensive range of lower or no-alcohol drinks. This is confirmed by Stuart Elkington, the founder of low/no alcohol drinks retailer Dry Drinker, who reports surging demand in recent years. As a result, he has recently pivoted his business from a consumer-only site to incorporate wholesale too, to satisfy demand from the drinks trade struggling to find premium low and no alcohol drinks.
"I've seen first-hand how consumer preference has changed," he told Drinks Retailing News. "People now expect alcohol-free choices and yet, very often, there isn't the choice available in cafes, bars, restaurants, and clubs. And on the other hand, we've had many independent trade establishments contacting us because they want to offer better, more interesting alcohol-free alternatives but they don't know where to start."
"The last year has been one hell of a journey but it was really interesting to see how so many people opted to drink less and the trade will need to keep up with the shift once it fully reopens."
Beer is still considered the champion of the low-alcohol movement, with a wide range of decent offerings available from both large and independent brewers. However, the beer-making process certainly makes it easier to replicate the aroma and flavour of traditional strength versions, compared to winemakers who have struggled to produce palatable lower alcohol varieties, with products dismissed by critics and consumers alike as being variously insipid, underwhelming, and overpriced.
The wine market has certainly not kept pace with new product development in other alcoholic drinks categories, but producers are now redoubling their efforts in response to consumer demand, and making an increasing array of low- and no-alcohol bottles that are affordable, tasty – and not going to leave you with a pounding head the next morning.
However, low and no –alcohol wine is something of a conundrum given that legally, it should contain a minimum of 8% alcohol by volume. Lower alcohol wines are defined as those containing between 6 – 11% abv, while low or no alcohol wines have less than 0.5% abv. Market data indicates that the 0% - 5% 'wine' sector to be a small but growing category worth around £27m in the UK, while research by German producer Reh Kendermann shows it is the fastest growing sector, most popular with the over 45s looking to cut back on alcohol during the week but without having to sacrifice taste.
Despite confusion over definitions, there is nonetheless widespread consensus that the no and low alcohol wine category is going to become a massive area of growth. "It's set to become huge and we can't ignore it," Pierpaolo Petrassi MW, Waitrose head of buying for beers, wines and spirits told Decanter. Meanwhile, Majestic is now offering three 0.5% abv wines from Spanish producer Félix Solís Avantis under the Viña Albali brand consisting of a Sauvignon Blanc, a Grenache rose and a Cabernet Tempranillo. The retailer is also listing a zero alcohol sparkling Chardonnay from Thomson & Scott. Marks & Spencer, meanwhile, has doubled its offering of low and no alcohol wines over the past year, with sales reportedly surging by 89% over the past year.
---
Header Image: Fon, a low ABV cocktail on 80/20's menu (Photo: Foodie Collection)