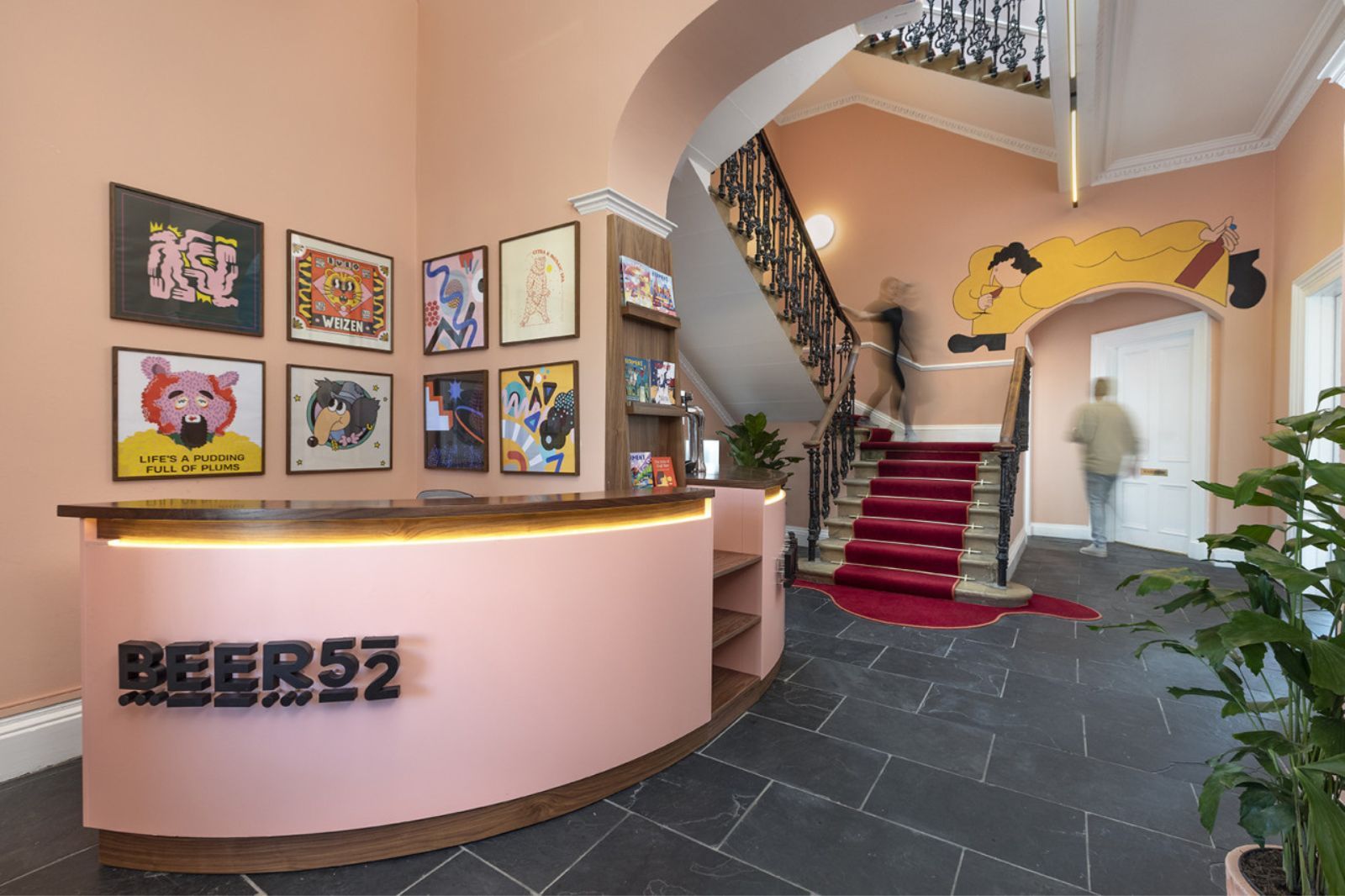 Join The Club!
09/05/2023 Edinburgh-based wine subscription club Wine52 is on a mission to encourage its members to be more adventurous and explore wines from some less familiar and off-the-beaten-track producing regions.
The trendy Edinburgh-based head office of successful Beer 52 and sister company Wine52
Describing itself as the UK's largest wine discovery club, it was started ten years ago by founder James Brown it was initiated by his love of craft beer, and originally started life as an online beer club, which has since evolved to offer wine.
Georgia, Bulgaria, Tasmania and Mendoza are just some of the countries and regions that have recently featured in the special offers sent out to members each month, who receive three, four or six wines a month, plus a beautifully illustrated magazine, Glug, which contains articles by some leading wine writers.
The company's head wine buyer Thomas Sanetra says he aims to "make it possible for our community to try the wines rarely available in the UK and promote regions other importers would not dare to venture into," urging independent merchants to be braver when it comes to selecting wines, and to throw caution to the wind. "Don't be afraid," he says. "Hand on heart I've met some of the most welcoming and honest people in the places where I least expected to do so. As far as wine is concerned, the modern technology and know-how available to essentially everyone in the world allowed us to bring the best out of these fairly unknown terroirs and varieties. If anything this is a treat and privilege to taste something new and exciting from unknown regions made by passionate people who care."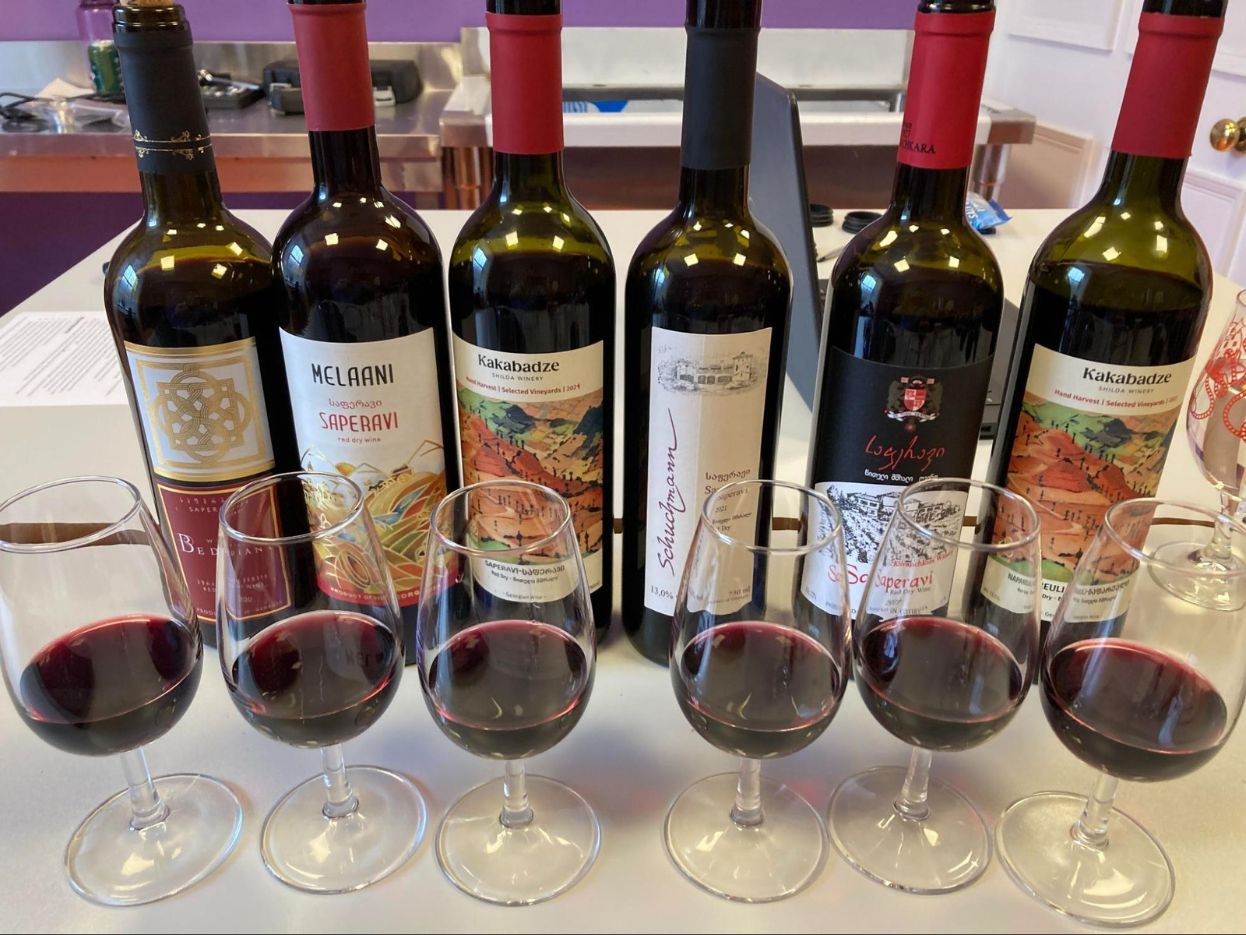 The Wine52 team painstakingly tastes at least 10 versions of every grape varietal to ensure they can offer members the very best example
The idea for the business originally came to Brown while on a motorbike road trip with his father, when they were travelling around Belgium. Stopping at independent craft breweries on their travels, Brown's passion for beer was unleashed, and he then vowed to discover the best beers in a different country every month along with his friend Fraser. Beer 52 was the result of those exploratory trips, with 52 being a reference to the 52 weeks of the year.
[[relatedPurchasesItems-50]]
The success of Beer 52 spurred Brown on to start including wines in the offer, and so Wine52 was born in September 2021. From £32 a month, members receive three, four or six bottles of wine from the featured region or country, plus some snacks and a copy of Glug. Members cannot choose exactly which wines they receive. However, they can specify whether they prefer white, red or a mix of the two and the Wine52 team then send a carefully curated selection of exclusive wines depending on the monthly theme.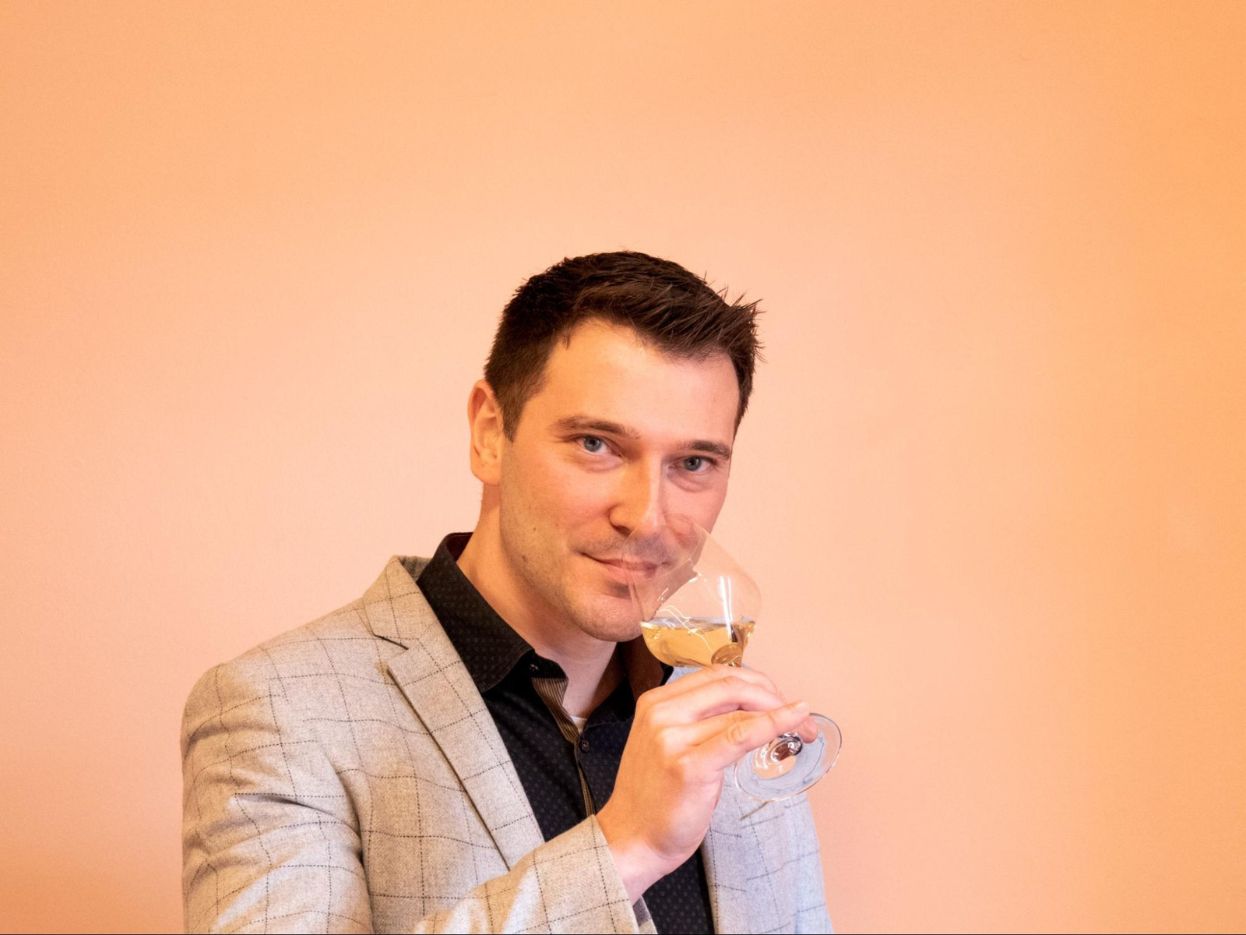 Image Source: Beer52
Wine52's head wine buyer Thomas Sanetra is on a mission to introduce members to new and undiscovered wine regions
While Wine 52 does not specialize in any particular region or country, it does aim to give UK consumers the opportunity to discover wines from lesser-known regions around the world, often in places where vines have been grown for centuries, but with little wine, if any, being exported to the UK. "Every month we take our customers on a journey, exploring the nooks and crannies of the wine world in search of hidden gems," explains Sanetra. "Georgian Saperavi, Argentine Pedro Giménez or Fetească Regală from Moldova - we sure keep it interesting! The aim is to allow our subscribers to try wines they would not be able to find anywhere else."
The latest region to feature was Georgia, which Sanetra claims is rammed full of underappreciated varietals, as well as being one of the oldest wine-producing countries in the world. "It has a wealth of indigenous varieties that beautifully transport Georgian terroir and add a distinctive, unique character to each wine," he enthuses, adding that the wines tick every box, being well made, intriguing, balanced and food friendly. As for the quality, Sanetra describes it as "exceptional" and "a true reflection of the attitude one comes across in Georgia," adding that he has never dealt with such a dedicated and welcoming group of winemakers.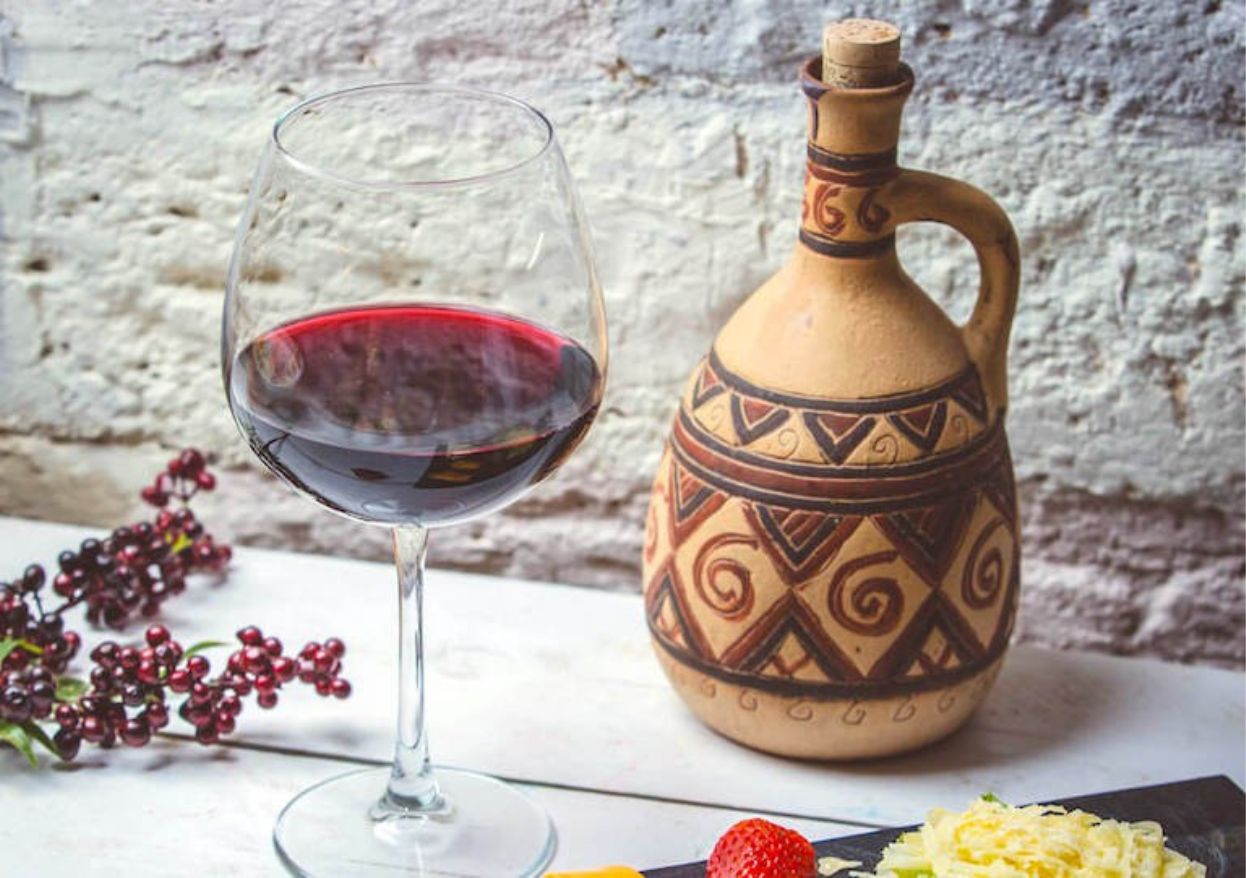 Image Source: freepik
Georgian wine offers drinkers character, individuality and great value for money, says Sanetra
"The one thing that stands out for me is individuality. Georgia is one of the few countries in the world that is reluctant to plant international grape varieties. Similar to Portugal, using indigenous varieties combined with modern technology and know-how results in well-made, clean and fresh wines packed with character and individuality. Georgia isn't the cheapest but offers great value for money."
The only headache with Georgian wines, he laughs, is that the grape varieties are unknown - and sometimes extremely difficult for UK consumers to get their tongues around. There is also the issue of supply, which can prove challenging, he concedes. But that's where Wine52 steps in, aiming to taste at least ten different examples of each variety available to ensure that only those wines made to the highest standards make it into the subscription offer. Currently, members can enjoy wines from producers including Alazani, Shilda and Bediani.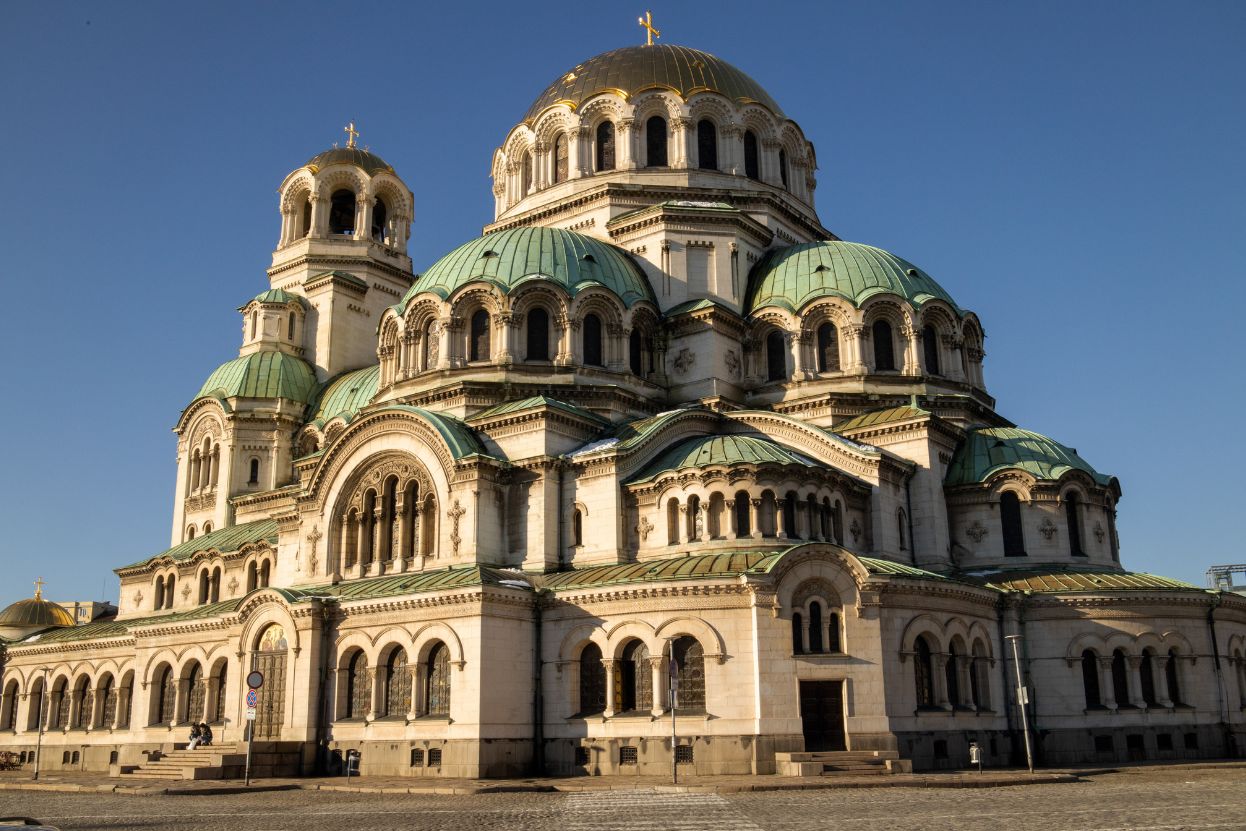 Image Source: Pexel
Sofia in Bulgaria, a wine country where quality has improved enormously in recent years, according to Sanetra
Another up-and-coming region to watch out for, according to Sanetra, is Bulgaria which Wine52 recently featured as its region of the month. For long regarded as a country that churns out vast lakes of rough and ready plonk, Sanetra says that the country is now unfairly maligned in terms of quality. There have been huge changes in Bulgarian wine over the past 20 - 30 years, he says, with "vastly improved" quality thanks to a new generation of young winemakers who are focused on quality rather than churning out volumes of barely drinkable Cabernet, which was formerly the case.
In the not-too-distant past, explains Sanetra, the lack of cooperation between Bulgarian growers and wineries didn't help the situation as growers wanted to pick grapes as early as possible before they were stolen or hit by bad weather, while wineries paying early in the battle for fruit supplies only added to the pressure, resulting in harsh, unripe wines rather than the soft, fruity, ripe and mellow wines that British consumers back in the 1980's appreciated.
Now, he says, Bulgarian producers are worth a fresh look. " It certainly deserves more attention than UK trade buyers seem prepared to spare. With the new funding available there are numerous state-of-the-art wineries, often relatively small but with quality being priority number one. The wines are second to none and are aimed stylistically at the export markets."
While Sanetra claims that in wine terms "Bulgaria has it all," he admits there are some problems. "The DO structure needs a lot more work at the moment as it doesn't reflect individual regions and terroirs accurately but I truly believe Bulgaria is capable of offering a wealth of varieties and styles. For now, it is a lot of fun and one can find hidden gems here."
But as a buyer, what is Sanetra looking for and what is his strategy? He says he is looking for the best examples of each available variety within whatever region they are focused on. "The aim is to find the often overlooked, indigenous grapes vinified to the highest modern standards." Additionally, he says that Wine 52 only work with wineries that employ sustainable and fair practices in both the winery and vineyard, and they also hire an artist from the featured region to design the wine labels. To date, the company has worked with over 60 wineries from around the world, though are constantly in conversation with many potential suppliers.
As the number of members and subscriptions grows year on year, Sanetra concedes that the Covid pandemic worked in the business' favor, pointing to a "spike in interest" during the outbreak. "We've been very lucky to have had steady and consistent growth since we started," he acknowledges, adding that the latest trends he is seeing are a shift towards lighter, fresher wines as well as big demand for sparkling wines.
Header Image Source: beer52