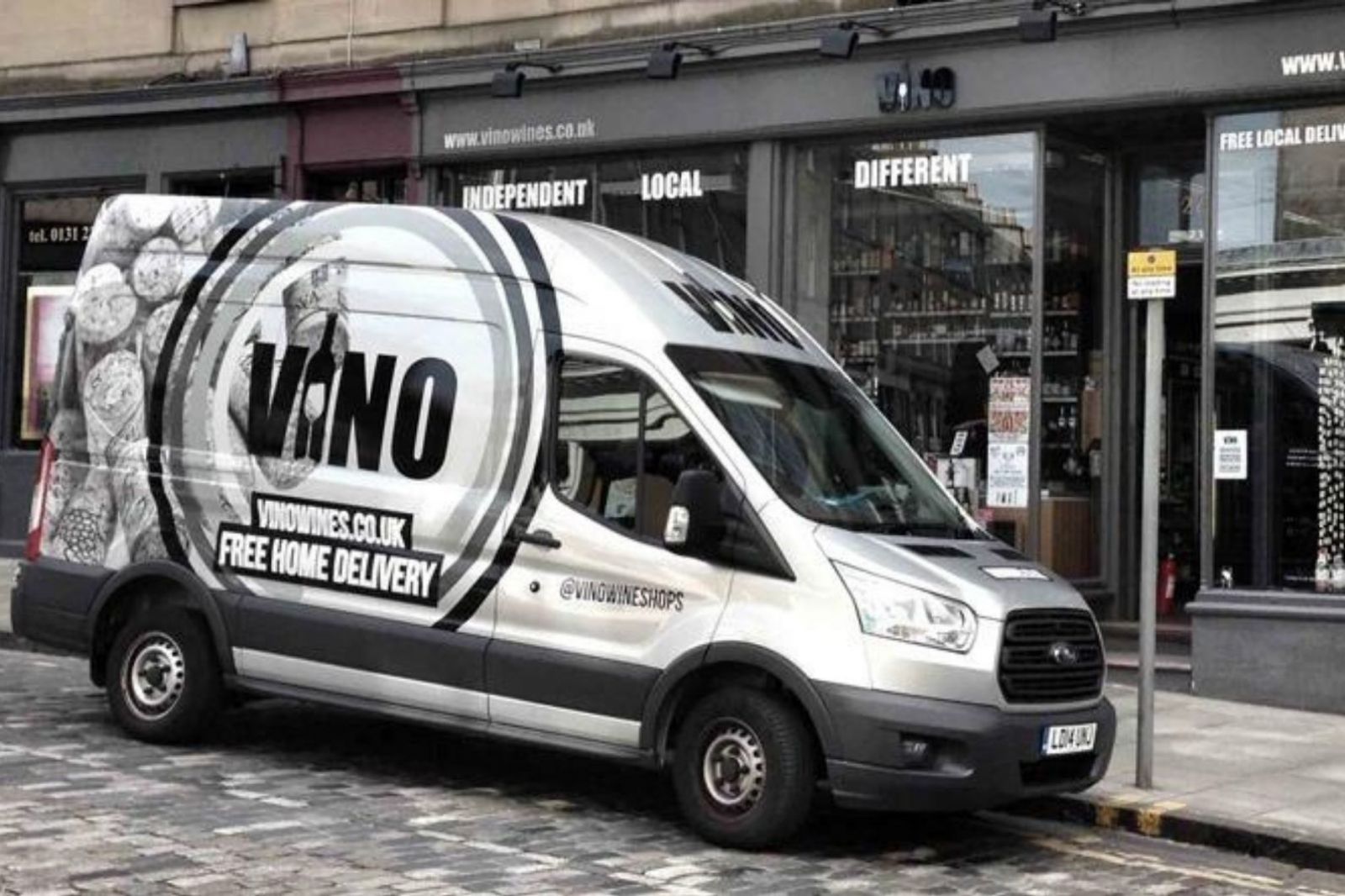 How Vino Wines is gearing up for the all-important festive season
14/12/2021 Like most in the off-trade, Andrew Lundy, managing director of Edinburgh-based Vino Wines, sees the biggest uplift in his sales during the festive period.
Christmas spending accounts for a full-sixth of his annual turnover, says Andrew Lundy, managing director of Edinburgh-based Vino Wines, but hard on its heels in terms of the busiest period of the year is definitely August, when millions of visitors from around the world flock to the city to visit the International Festival and Fringe.
"August is a very busy month for us," confirms Lundy, though what is on his mind at the moment is the festive period, which he claims to already have pretty much sewn up. "We plan early so are fully up to speed with Christmas already," he says. "Generally, we just sell more of everything at Christmas, but [our customers'] budgets also increase."
Vino Wines, which was established in 2010 has three stores in the city, comprising the flagship shop in fashionable Stockbridge, another in bohemian Broughton Street at the edge of the New Town, while the third is in the upmarket and well-heeled Grange district in the south side of town.
[[relatedPurchasesItems-38]]
Vino's best sellers at Christmas include single malts and Champagne, wine from classic wine-producing regions such as Bordeaux and Burgundy, "fizz in general" and "anything gift-wrapped". And while English sparkling sales are soaring south of the border, Lundy says his Edinburgh customers are less enthusiastic. "We usually have two or three English sparkling wines in stock, but we don't see the greatest demand. Waitrose pretty much has that market cornered," he said.
However, Lundy is already expecting supply issues, particularly of those items which are most popular. "I anticipate that we will have problems with the supply of what does sell well and it will be the customer having to try something as an alternative that will be the feature for this winter," he says.
With quite specific rules in Scotland on minimum pricing, which means that retailers cannot sell alcohol for less than 50p a unit, or around £5 a bottle of standard strength wine, Lundy says that his focus is to encourage customers to trade up throughout the year rather than just over the festive period, as he cannot rely on multibuys to increase customers' spend, which averages at around £12 - £14 per bottle between the three stores.
"What we offer across the board is a great range in beer, wine, and spirits, so the incentive is to buy other drinks when in for that bottle of wine. Our customers cannot be generalised as being typical as each demographic has different priorities, and that is where our teams' knowledge and skill is vital."
However, Vino Wines will be running a promotion in the run up to Christmas over November and December in which 24 wines are being offered with a discount of up to 20%, from Gran Reserva Rioja to Australian Touriga, and Rive Barbera D'Asti Superiore.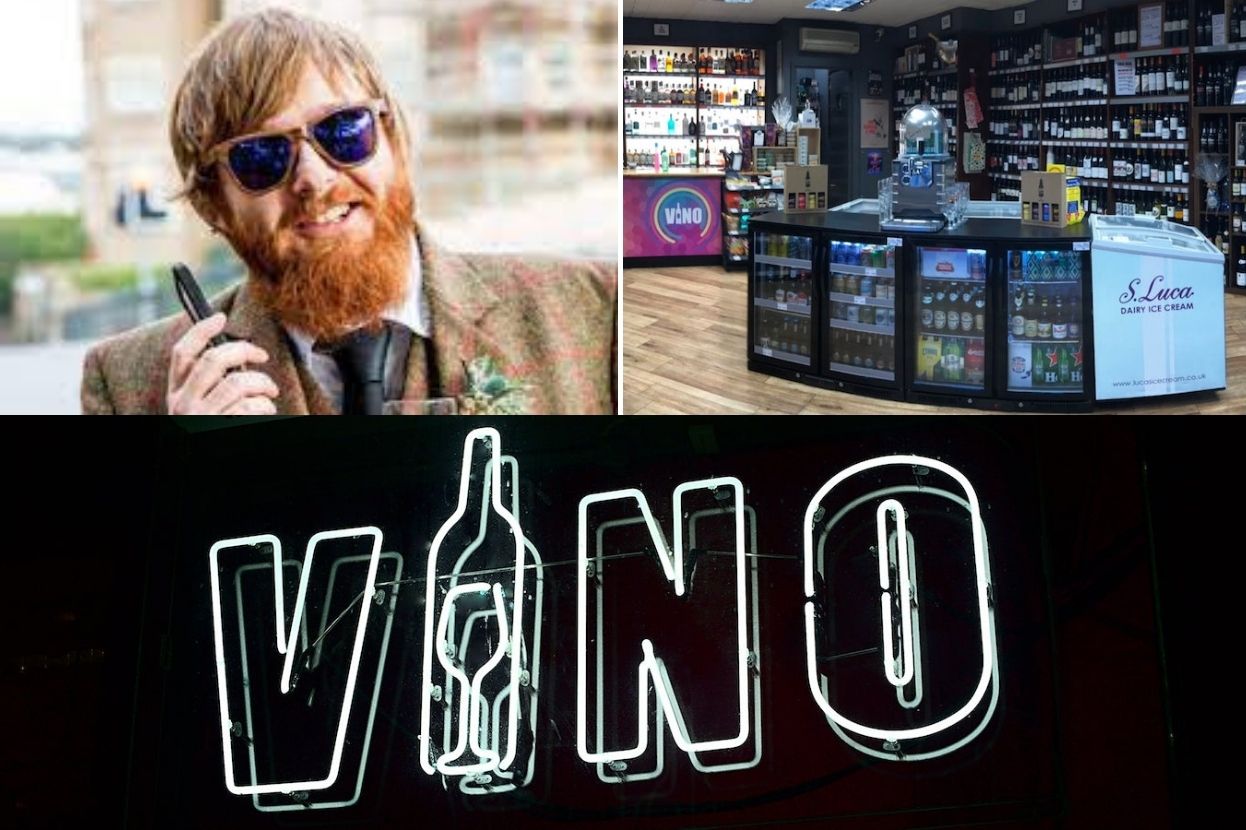 Lundy describes his drinks buying philosophy in a word: "Quality".
Quality first, and then it will sell is our only philosophy," he explains. "Every line is considered yearly and we set out to tastings looking for areas we want to improve or if a wine has not performed, can we find a better version.
In-store tastings, traditionally a great way to get customers to try something new and to trade up for Christmas, remain off the menu for the foreseeable future. "We are still required to wear masks indoors and the idea of opening up our staff to 300 unmasked customers is not on the agenda," says Lundy.
While staffing is an issue across many sectors given the double whammy of Covid and Brexit, Lundy says that he does not normally take on extra staff over Christmas. "Sometimes we take on someone who has worked for us as a student over the summer but we have not ever needed to hire new staff," he says, adding that earlier in the year when they were advertising for a staff member, he expected to receive a flood of enquiries. The reality was more like a trickle, but fortunately the person they did take on was 'brilliant." We had a great bit of luck earlier in the year - It would have been very easy to have struggled had it not been for the one CV we needed," he says.
An outspoken opponent of Brexit, Lundy describes it as being, and continuing to be, "an omnishambles for our trade". "We have managed to fill in the gaps but it is not that simple, in a city with lots of choice - just because the customers favourite wine is from Vino does not mean the second one is. We anticipate shortages at Christmas, though we have a phenomenal set of companies we work with who are all working like us to resolve the issues as best they can." It is the customers, says Lundy, who will be the loser, not being able to buy their favourite drinks.
Regions currently proving to be popular with Vino's discerning customers include South Africa, which Lundy reports to be doing really well on the back of the huge reduction in volumes from New Zealand, following the poor harvest down under, as well as offering great quality and value for money. As for beer, Lundy says "this continues to be about what is new, exciting and different." Locally produced beers such as Edinburgh-based Campervan Brewery Pils or Cold Town Lager are particularly popular, he adds, with a definite trend towards cans.
The trend towards cocktails has resulted in customers splashing out on better quality products, according to Lundy. "The key is to have what you can get at a competitive price and that delivers quality. This has been a big part of online sales growth." Around 5% of the company's business is now derived from online sales, which Lundy describes as "a definitive part of our trade", adding however, that it is "really a window into the shop that converts to visits to the door – that is our aim, anyway."