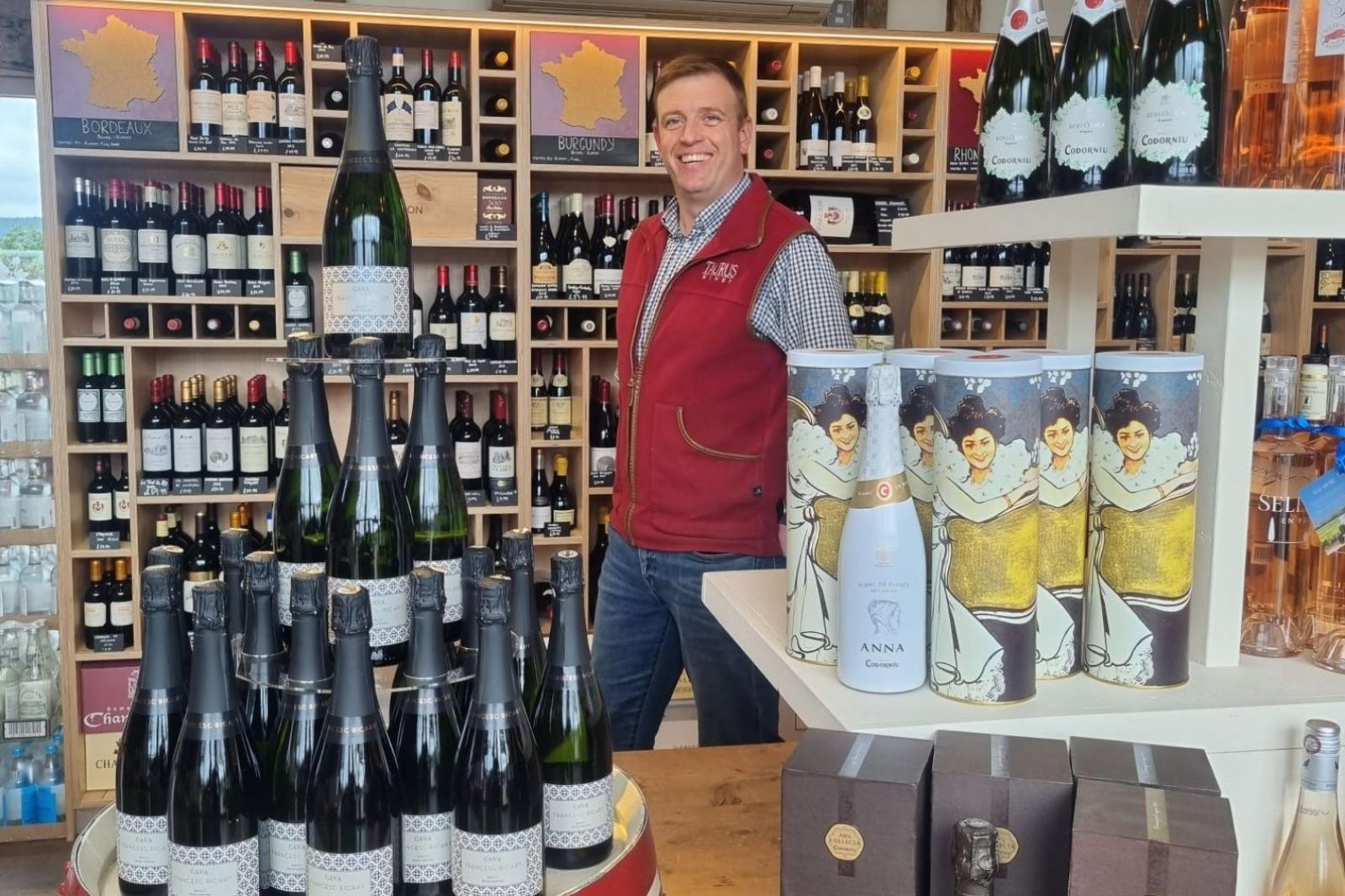 How Taurus Wines is cashing in on Cava, with sales fizzing over
20/11/2022 Despite so-called Prosecco fatigue, it is still the house Prosecco that is the best seller "by a country mile", outselling the next sparkler by five to one.
"We are finally starting to see the start of Prosecco-fatigue," claims Rupert Pritchett, the managing director of Taurus Wines, an independent award-winning wine merchant based in Bramley in Surrey, which specialises in catering for parties, weddings and other big celebrations.
And this, he believes, will usher in a great opportunity for Cava, but, inevitably, will present considerable challenges too.
[[relatedPurchasesItems-38]]
Firstly he thinks that UK consumers are simply not terribly well versed in Cava, and it is all too often interchangeable with Prosecco. "All consumers are obviously aware of the general brand of Cava," he says. "However, there is very little knowledge of the differences within it – for example, reserva or vintage."
Despite being the second best-selling sparkling wine in the world after Champagne, and made via the same traditional method and fermented in the bottle, Cava seems to have lost its way in recent years, while Prosecco has made huge inroads into the market. There also seems to have been a race to the bottom in pricing terms which has been to Cava's detriment and only added to its downmarket image. And some Cava today is priced on a level with Prosecco, even though the latter is produced via a much faster and cheaper process.
Another hurdle, claims Pritchett, is that there is still the lingering perception that the Spanish sparkling wine, the bulk of which comes from the Penedès wine region in Catalonia in northeast Spain, is merely cheap and cheerful plonk, something which is difficult to overcome. "The problem we have is that we can open still wines on the Enomatics which helps educate the consumer but we can't do that for fizz." And with some 134 registered producers of DO Cava in Spain, and many with multiple labels including vintages, there is considerable choice for sparkling wine fans.
Pritchett who has spent over 20 years in the wine trade, starting his career at Victoria Wine in Guildford before becoming a manager at Majestic Wine, says that Cava has always had a loyal following amongst his more traditional clientele, where competition would more likely come from a Crémant than Prosecco.
Taurus currently stocks 87 sparkling wines and Champagnes in total, including three regular Cavas – Francesc Ricart (£12.99), Anna de Codorniu Blancs de Blancs (£14.99) and Jaume (£29.99) as well as a non-alcoholic Cava (£8.99) again from Codorniu, which he sources from Vindependents and direct from Codorniu. Pritchett says he stocks the Jaume Cava purely because there are a couple of customers who are very knowledgeable about Cava and request it specifically.
Despite so-called Prosecco fatigue, it is still the house Prosecco, Dolci Colline that is the best seller "by a country mile", outselling the next sparkler by five to one. English sparkling wine is also doing a roaring trade, with sales up by a staggering 450% compared to the previous year, while Champagne sales remain "broadly stable".
And despite the fact that for much of the past 18 months consumers have been stuck at home with little to celebrate, as parties, weddings and other events were cancelled due to Covid, Pritchett says that Cava sales have actually increased during the period, going up from 254 bottles to 477 in the year to date – a near 90% increase. And Taurus Wines' top selling Cava also accounts for just over half its sales - the Francesc Ricart Cava Brut, which retails at £12.99. This is in line with overall UK figures, which reveal a 6.55% increase in Cava sales during 2020.
Meanwhile, Pritchett reports that sales of branded Champagne also actually increased during repeated lockdowns, but "house" Champagne slowed showing a move towards celebrating at home rather than buying en masse. "Predictably, Prosecco –the go-to wedding and party juice - sales fell off a cliff, but have quickly recovered", he says. As soon as weddings started up again, Prosecco sales recovered very quickly to just over 8,000 bottles a year, he adds.
Cremant sales too were pretty flat, which Pritchett says he found "surprising" as it is a sparkling wine which is increasingly on customers' radar as awareness of the French sparkler increases.
As for price, Pritchett says it is not the over-riding concern of his well-heeled customers. "As long as we are competitive on the product being looked at price isn't too much of an issue - for example we lose a lot of Laurent Perrier Rose sales (at £60ish bottle) as we struggle to compete on price as it's a known value item."
Pritchett advises other independents considering listing Cava to consider how much shelf space they have. "Assuming the standard 600 – 800 which merchants typically have, I would say three or four Cavas with a range of styles should suffice."
And education is crucial, Pritchard believes, for helping to boost sales. He advises adding tasting notes on your website and wine lists too rather than simply featuring prices.