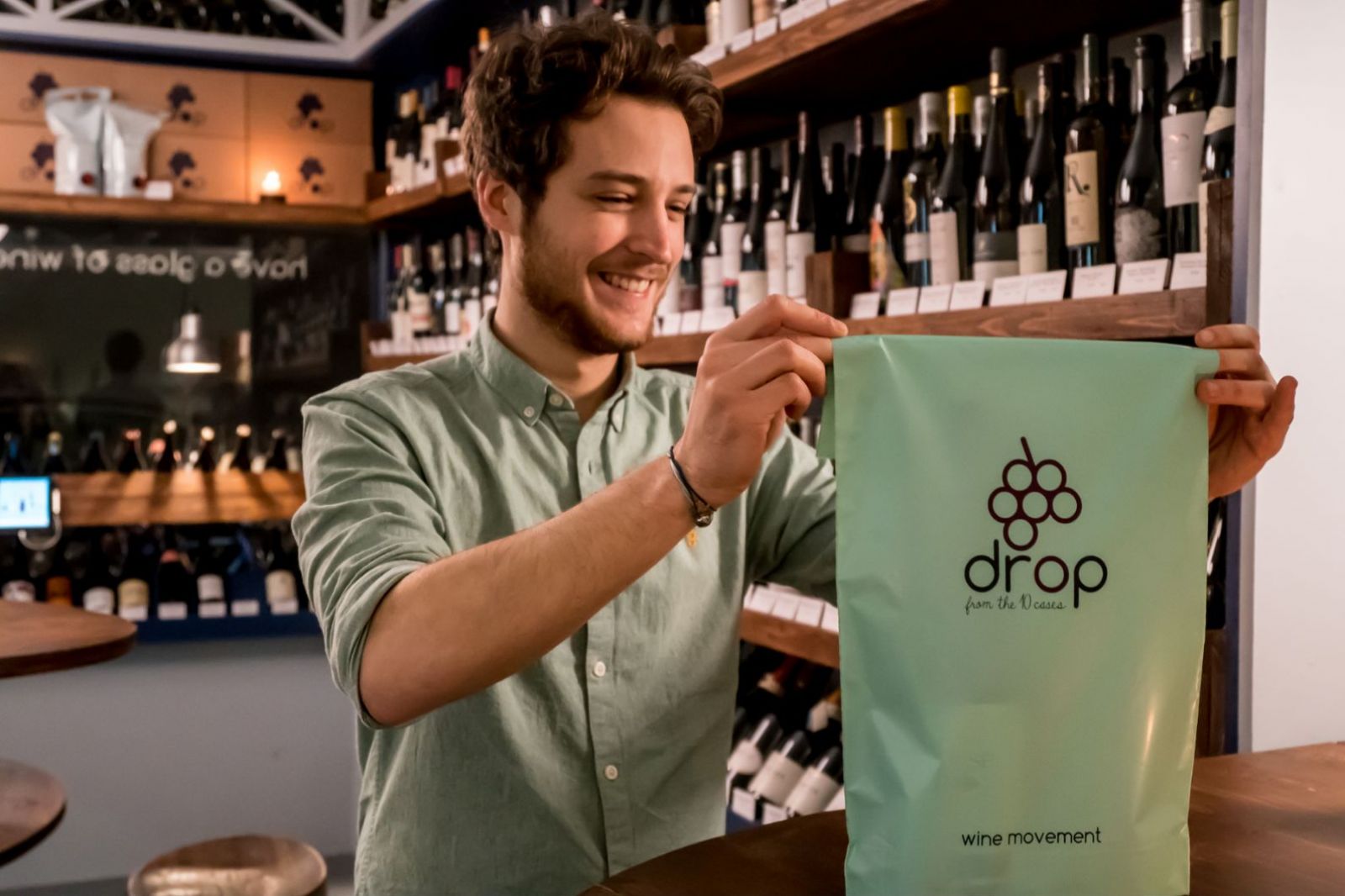 Drop on the Common
20/11/2022 "Drop on the Common" is the latest wine bar/bottle shop from the Drop Wine group, in only three months, it has already built up a bank of enthusiastic regulars, keen to find out about the latest adventurous wines the outlet prides itself on.
Helen Arnold spoke to the owner and sommelier Victor Guyonnet, and commercial and buying director Wieteke Teppema to find out what makes south-London wine drinkers tick.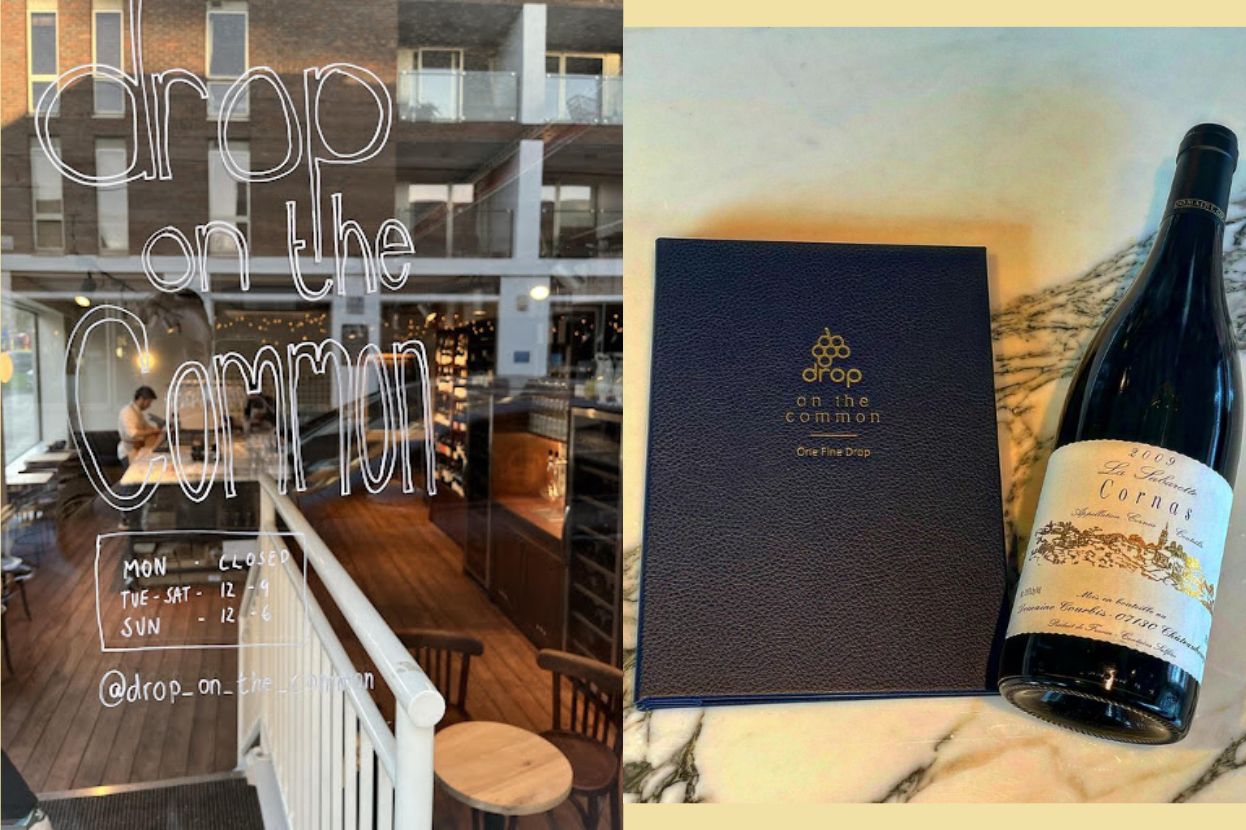 Opened in March this year, Drop on the Common offers a 200-strong wine list, with many by the glass and carafe.
It could well be argued that Clapham Common hardly needs another wine bar or off-license, so well served is the area by a wide range of pubs, clubs, bars, and wine retailers. But the well-heeled young professionals and yummy mummies who flock to the vibrant area have welcomed the opening of Drop on the Common, which opened its doors to the SW4 community in March this year.
The new Drop outlet combines a bar and bottle shop and is the third to open in London, as part of a wider city and national rollout. The business was originally founded back in 2016 by friends Ian Campbell and Will Palmer as a wine delivery service - the Drop Wine app - which they operated from their Covent Garden wine bar. The app delivered wines to Londoners in Zone 1 and 2 within the hour, which proved particularly popular during the lockdown. The duo also ran the Drury Lane Drop bar and shop, while a successful crowd-funding campaign last year raised over £500,000, enabling it to expand the shop and bar concept to Amersham, Buckinghamshire.
This model has now been replicated south of the river in Clapham, and features a 200-strong wine list, plus two on tap, promising "off-the-beaten-track varieties" and "icons of the wine world with suitable cellar age".
[[relatedPurchasesItems-38]]
Additionally, customers are able to try before they buy, ordering a glass or two at the bar, accompanied by a carefully curated selection of both French and British cheese and charcuterie, which changes on a regular basis. Commercial and buying director Wieteke Teppema says they are also considering introducing a dish of the day over the summer months. Sales, he predicts, are expected to be split roughly three ways between the app, the walk-in retail arm, and the bar. "Our experience at our shop in Covent Garden is that on and off-trade are equally important to the business."
The 59-square meter outlet, which has space for around 30 covers, has a wall of wine displaying the bottle selection, but otherwise, the space is mixed between the bar and the shop. Banquettes and tabletop seating are available, as well as a large communal table in the middle of the room, while still allowing sufficient space for people to browse the shelves.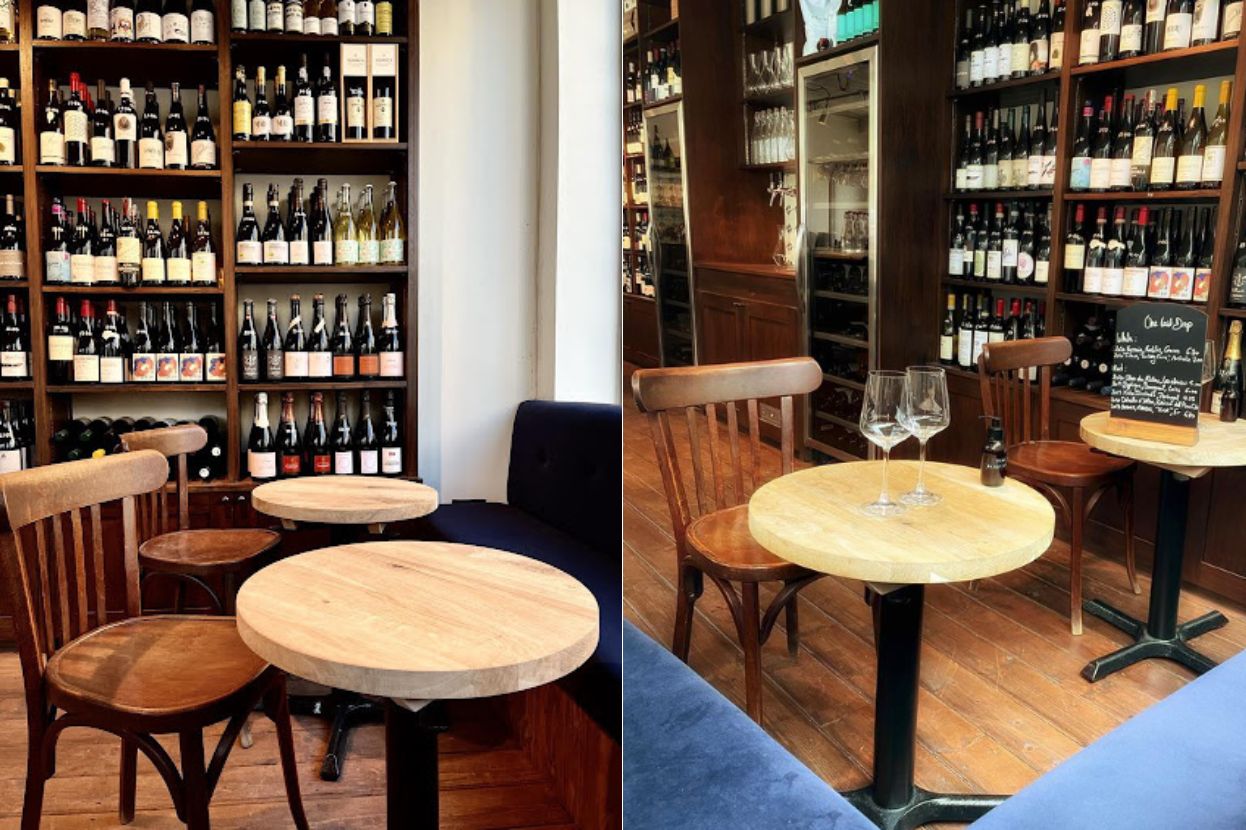 Table for two? Drop on the Common has become a popular spot to drop by for a glass of wine, or to grab a takeaway picnic bag for a picnic on the nearby Common.
Drop on the Common is owned and operated as a franchise by Toulouse-born sommelier Victor Guyonnet, who formerly worked with the team at 10 cases and ran the Drop on Drury Lane store. "Drop On the Common is going very well," he says. "I'm really excited to bring a French-style modern wine bar and retail space to Clapham. I've always loved this neighborhood for its friendly feel and great vibes and am looking forward to building relationships with local customers to ensure they always get the perfect wine to suit their tastes.
Typical customers, he says, range in age and demographic, but all have "an adventurous palate and a healthy thirst!". "We do have very enthusiastic and positive feedback from our customers," he adds. "It seems they have been waiting a long time for a good wine shop to open. We have now established a very trusting relationship with them and already have a number of regulars after only three months. Our customers are very curious about our suggestions and always supportive of our ideas."
When it comes to selecting wines for the Clapham Drop, Teppema says it's important that they all provide good value, as well as be interesting to customers, pointing out that the store operates on a 35% gross profit basis "which is lower than average for London."
"We stock a number of wines which are always in demand, such as Picpoul, Malbec, Burgundies, and Bordeaux," he explains. "We believe in offering fine wines with a bit of bottle age too, but something our customers seek us out for is wines made from off-the-beaten-track varieties or more unusual regions. We have a good range of Greek wines and Pet Nat from Australia, including Unico Zelo and Sea Foam. Syrah from Morocco by Tandem from Alain Graillot is another unusual listing.
"Our customers trust we will have selected something interesting to drink and in turn that allows them to be a bit more adventurous with their choices," he adds.
"In terms of up-and-coming wine regions – I am very excited to see what is coming out of Greece at the moment, a country with a rich wine-making history and plenty of indigenous grapes. I am also growing our aged wine selection, buying parcels of older bottles from Classic regions like Piedmont, Burgundy, and Bordeaux."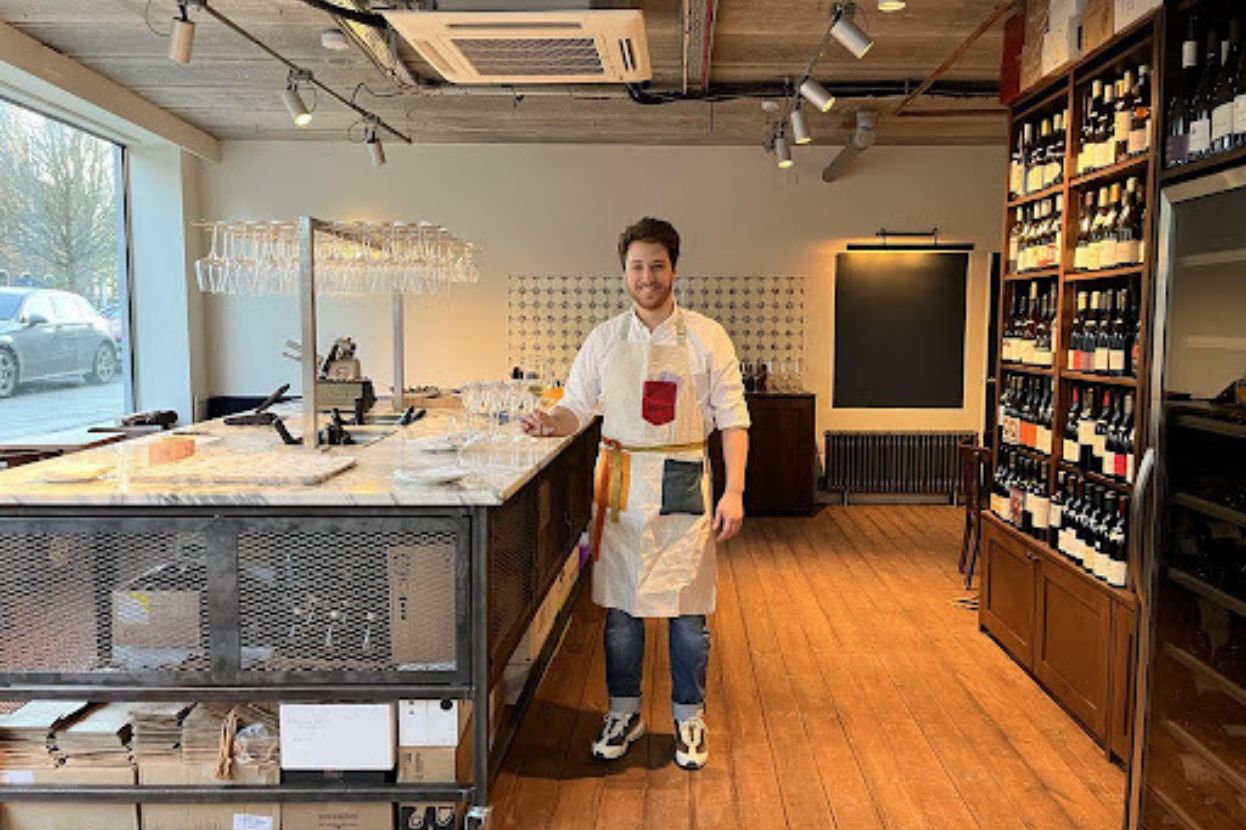 Drop on the Common is a hybrid bar/bottle shop where customers are able to try their wine before they buy.
Other emerging trends the team at Drop has noted include a much greater interest in orange wines "across the board", from various countries and price points, not just the usual suspects from Italy or Georgia.
"There is a greater demand to understand how the wine is made and people are seeking out organic and biodynamic wines as well as full-on natural wines. As we work mainly with small independent producers over 65% of what we have on the shelves is either organic or biodynamic."
Low and no-alcohol drinks are also seeing an increase in sales, reports Teppema, as increasingly health-conscious consumers look to cut down on their alcohol consumption. "The increase in choice in the market has helped this," he says. "I am currently working on a selection to cater for this, from Sparkling Teas to CDB seltzers."
The Drop has also recently started offering its customers picnic tote bags, filled with a selection of wine, cheese, and bread, which is proving hugely popular in the warmer summer months with customers having impromptu picnics on Clapham Common the minute the sun comes out.
On the bar side of the business, the Drop offers six white and six red wines by the 125ml glass, as well as a rose, an orange, and a sweet wine, also by the glass, which are all changed on a weekly basis, keeping things interesting for regular customers. 500ml carafes are also available should customers not want a whole bottle.
The overall aim says Teppema is to offer "great value and an interesting drinking selection'. In line with their pricing strategy, the Drop charges a £10 corkage charge for a bottle, in addition to the retail take away price "So the nicer the bottle the greater the value"' he points out.