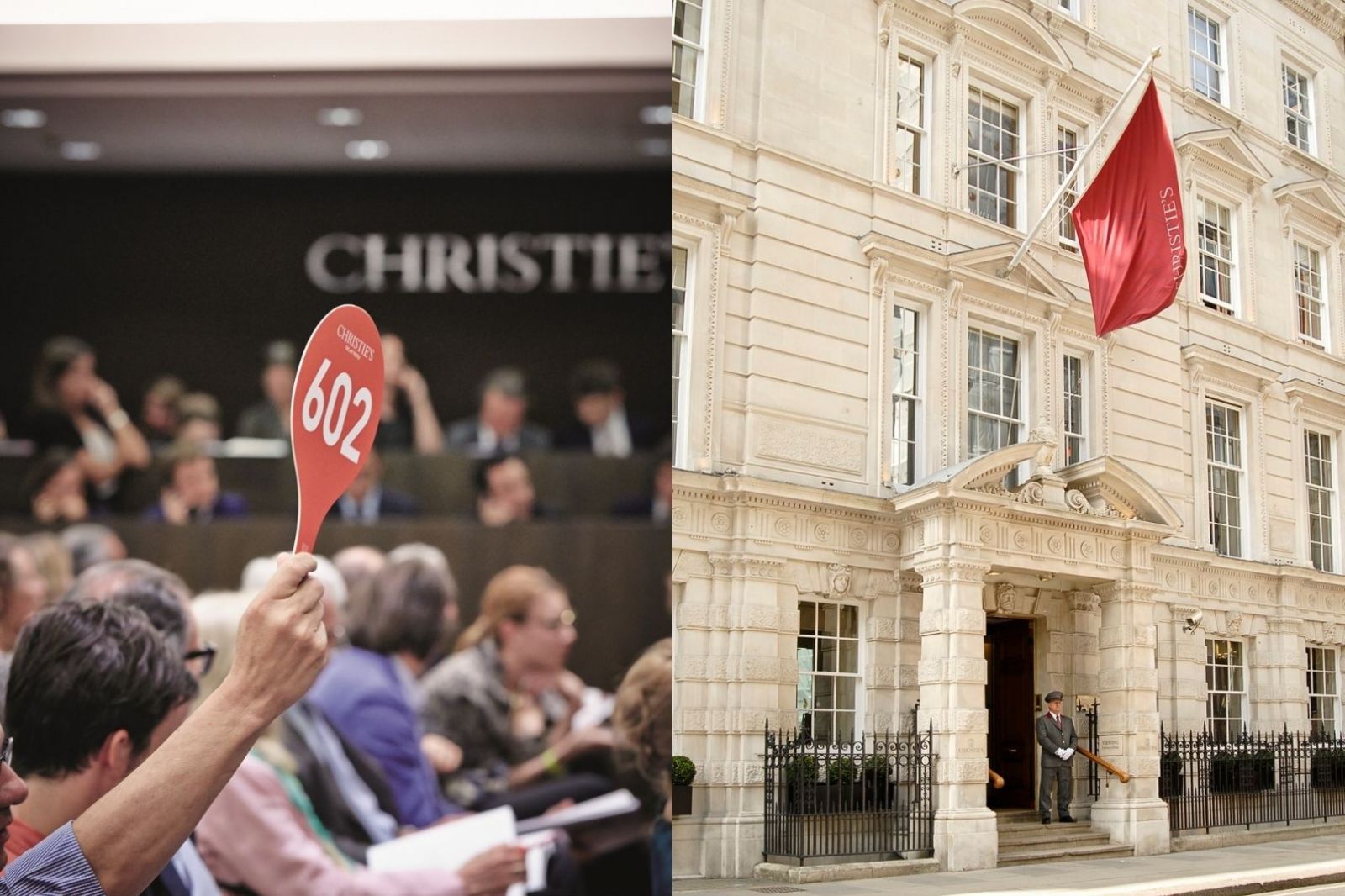 Paddles up! An inside look at Christie's Wine & Spirits auctions
03/02/2022 Tim Triptree MW and international director, Christie's Wine & Spirits department, shares insights into their auction process, quality assurance, and what's hot in the international wine & spirits space amongst collectors.
Define your current role at Christie's.
I am the International Director of Wine & Spirits at Christie's Auction House. My main role is in the planning, sale curating, and execution of Christie's Wine & Spirits auctions internationally. Based at Christie's London, my role includes the sourcing of wine & spirits consignments for Christie's auctions in London, Geneva, Hong Kong, Shanghai, and New York, along with the inspection, authentication, and valuations of potential lots for sale. In addition, I advise on collections, on developing client and wine producer relations, hosting wine events, master-classes and talks, and acting as a wine and spirits ambassador for Christie's worldwide.
[[relatedPurchasesItems-38]]
I joined Christie's Wine & Spirits Department in 2005, having graduated with an MBA Distinction (Wine Business Management). I completed the WSET Diploma, gaining a Distinction in 2008, winning the Sherry Institute Scholarship and Constellation Scholarship. I became a Master of Wine in 2018 and at the MW awards ceremony, received the Noval Award for the best MW Research Paper which examined trends in the use of reserve wines in Brut NV Champagne.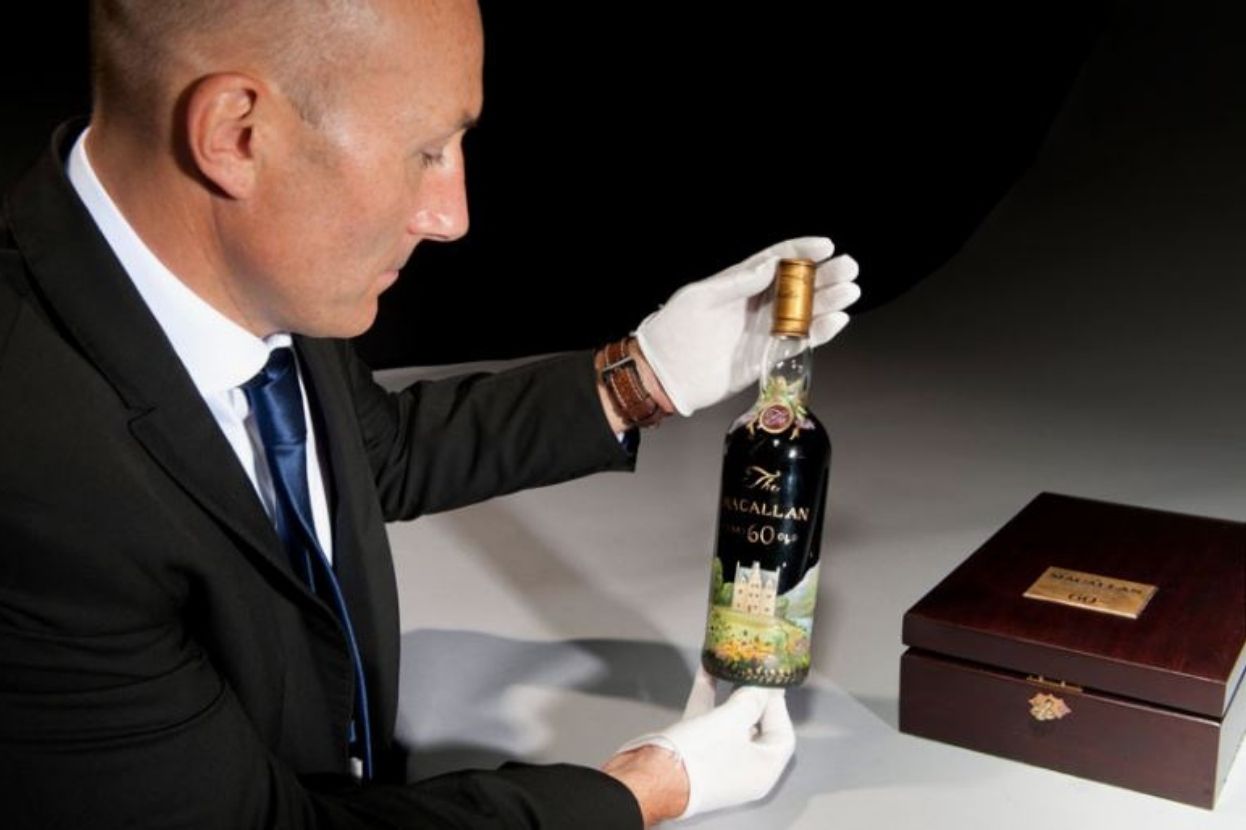 Tim with the bottle of 60 Year Old 1926 Macallan
Tell us about Christie's and its role in the world of wine auctions.
Christie's is world-famous for auctions and we sell in over 80 different collecting categories, with over 300 auctions per year, Christie's has a global presence in 46 countries, throughout the Americas, Europe, Middle East, and the Asia Pacific, with flagship international sales hubs in New York, London, Hong Kong, Paris, and Geneva. It also is the only international auction house authorised to hold sales in mainland China in Shanghai.
Founded back in 1766, Christie's has conducted some of the greatest and most celebrated auctions through the centuries, including some of the finest and rarest wines and spirits from around the world. Christie's first sale was on 5 December 1766, a "house sale" which lasted for five days and raised £174 pounds 16 shillings and six pence. Included in the auction was "a large quantity of Madeira and high flavoured claret". We are very proud to carry on this tradition today. 1966 was the creation of the modern wine department by Michael Broadbent MW, holding standalone wine auctions for the first time.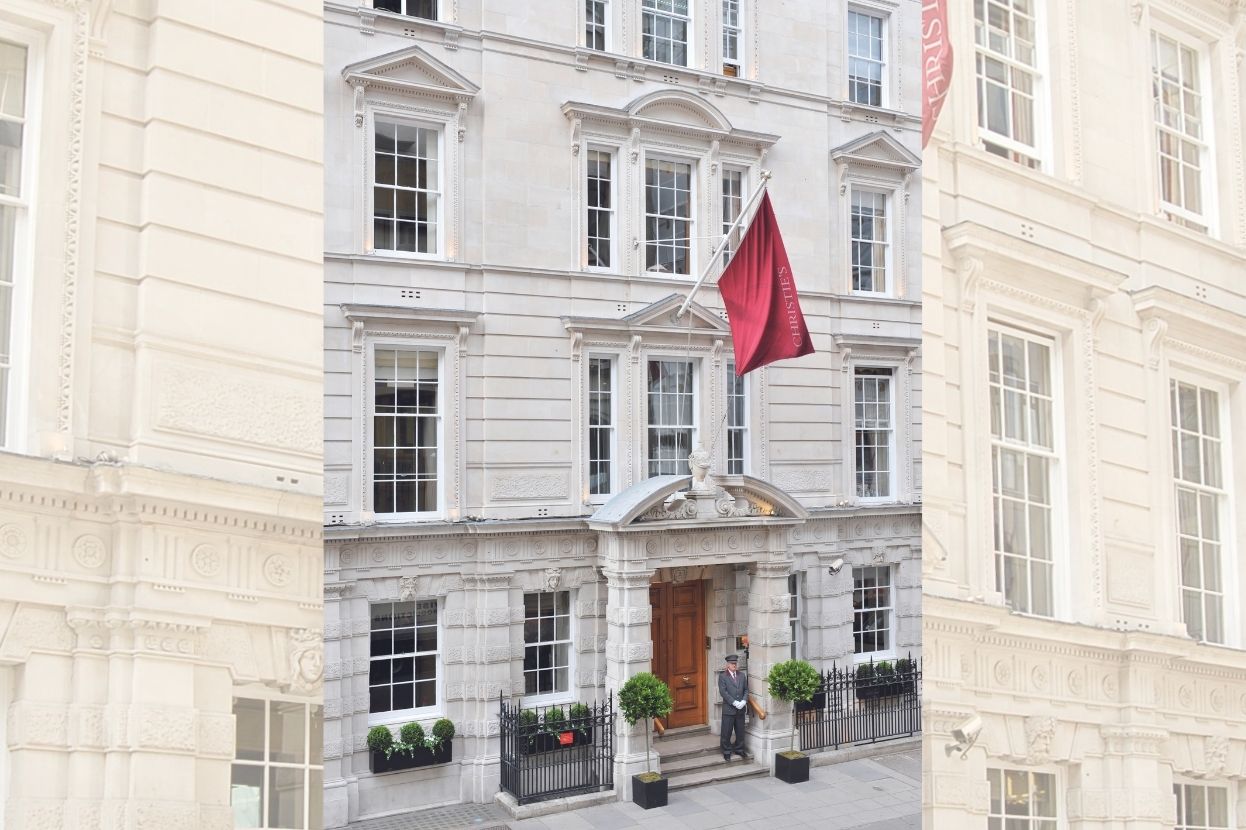 Today Christie's presents collectors with the opportunity to acquire single bottles or collections from Bordeaux, Burgundy, and many other renowned regions, offering wines and spirits auctions across the globe i
Take us through a day in the life of a wine specialist at Christie's.
Each day is different, which makes the work exciting and interesting. I never know what wines or spirits I might be asked to value on any given day. On a typical day, I value wines/spirits collections, complete inspections, and authentications, meet with clients and travel to auctions/wine regions, etc, host events, and of course taste fine wines/spirits. A lot of work behind the scenes goes into the auctions!
Can you explain to us the process of wine auctions?
It is a relatively simple process for collectors wishing to sell wines at Christie's. I first need to receive a list of the wines for sale (wine name & vintage year/quantity of bottles/bottle format such as 75cls or 150cls etc) and where the wines are stored. I will then complete an auction valuation stating their low and high estimates and suggested reserve prices. Once the vendor has seen the valuation, reviewed the auction terms and conditions, and would like to proceed with the auction, we require the wines transferred to Christie's bonded warehouse about ten weeks prior to the auction for inspection, photography, and checking. We have many trade vendors selling or referring their clients to sell at Christie's.
Auctions are open to the public so anyone can attend, although our digital platform Christie's LIVE allows collectors to bid from the comfort of their own home if preferred! Our auctions present a great variety of wines at various price points, including cases from a few hundred pounds through to the rarest, most coveted wines on the market. The benefits of auctions are access to highly sought-after wines, which often have been matured by the previous collector.
How do you grow your list of high-profile customers?
Online sales and bidding via Christie's LIVE are a great way of reaching new clients, and our varied event programme from lunches to wine tastings engages both new and existing collectors. Christie's has an unrivaled network around the globe of clients, through specialist colleagues and regional representatives. We are also world-famous for offering one-of-a-kind bottles, often achieving record prices and attracting interest from collectors around the world for example we sold at Christie's London one bottle of 60-Year-Old 1926 Macallan for £1.2 million.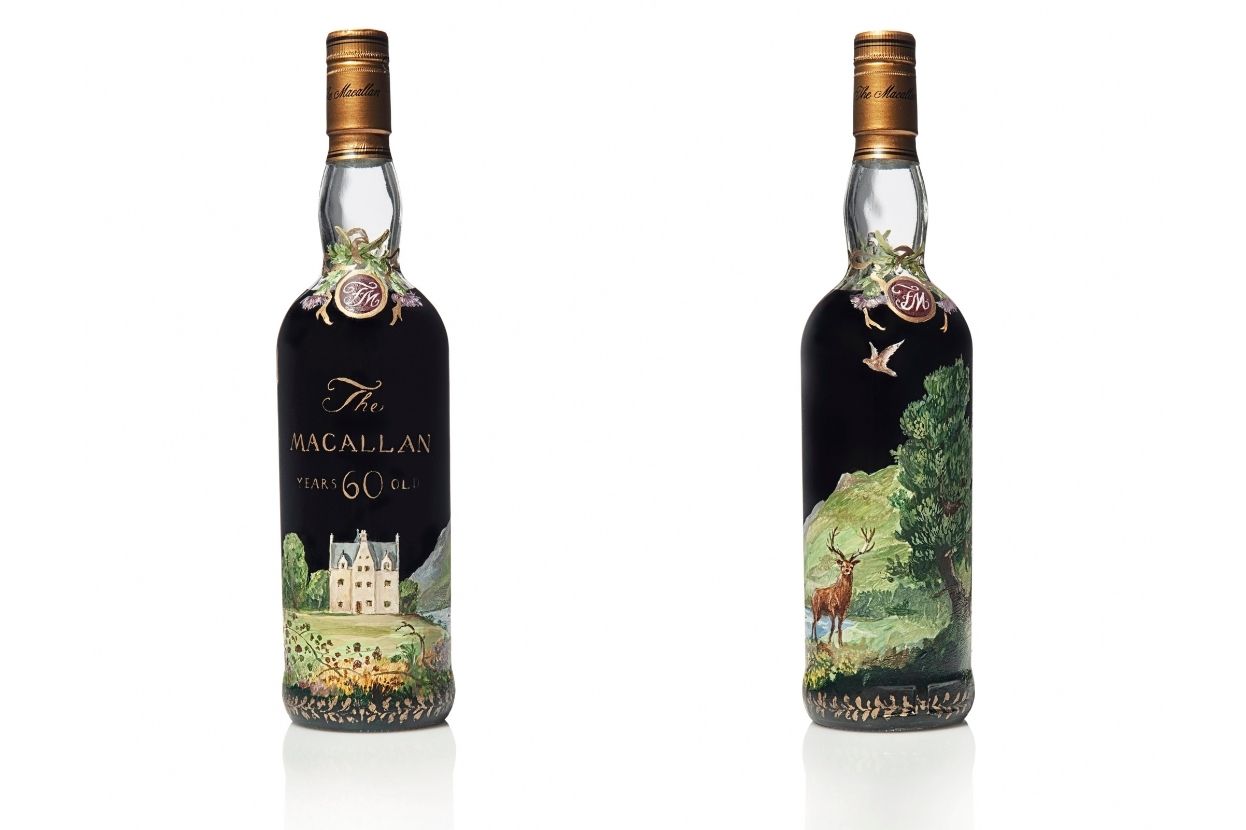 Standalone shot of the bottle of 60 Year Old 1926 Macallan.
What are your requirements for someone to sell at a Christie's auction?
To sell at auction clients must complete all relevant identification information, along with supplying provenance details of the wines/spirits, such as purchase history etc. Once received, the seller agreement will be finalised and we can offer the wine collection for sale.
What are your requirements for someone to become a bidder at a Christie's auction?
Before you can register to bid in a sale, you need to create a Christie's account, complete with relevant identification information. Once your Christie's account is verified you are ready to bid! This can be done either in the saleroom in person with a paddle, or by submitting a bid remotely as an absentee bid, signing up for a telephone bid, or bidding via Christie's Live.
What percentage of your business today is internet auctions vs live auctions?
Online sales are the number one channel for attracting new clients to Christie's, with most new clients then progressing to buy in traditional auctions. We believe there is huge growth potential in online sales, helping service clients throughout the globe. However, the traditional auction environment has been the venue of choice to buy and sell objects for over 25r years and we do not anticipate that the appeal of traditional auctions will be diluted by the availability and accessibility offered online. They are both very different but complementary channels. This is demonstrated by the number of new clients who begin their bidding online but then migrate to bidding in our traditional auctions, while still remaining online clients. It's a fully integrated system – our clients transact across all three of our selling platforms – online / at auction and through Private Sales.
And the hybrid approach with traditional auctions live-streamed, engaging bidders both online and in the room is a very positive addition, with digital enabling potential audience reach to grow exponentially.
How does the process of internet auctions vary from that of live auctions?
The processes leading up to the auction are exactly the same, the only difference is at the time of sale, internet auctions are typically lasting for 14 days, and the live sales are on one specific day.
How do bidders check provenance and storage conditions for online wine auctions?
This is taken care of by the experienced Christie's specialists who check the provenance and storage. Christie's only offers wines that have exemplary provenance and have been stored correctly. All wines we offer are inspected prior to accepting for auction whether online or live.
What steps does Christie's take to prevent counterfeit wines from coming into the auction house?
Christie's only offers wines that have exemplary provenance. If there are any doubts over the provenance or a vendor cannot supply the purchase details we don't offer it for sale.
Any major shift experienced in the business due to Covid?
The fine wine and spirits market is performing exceptionally well, with high demand for the rarest wines. We have witnessed a growth in online bidding during the pandemic.
Does Christie's have their own pricing guide or is there an industry guide that you refer to?
Christie's uses our internal records of wine prices as benchmarks, alongside market data such as Wine-Searcher and Wine Market Journal.
How have markets like China, Dubai, and India participated in auctions in recent years? What percentage of sales come from these markets now?
China, and Asia in general, is a fundamental and very important market, particularly for buyers. Asian-based clients bought more than one-third of the value of all wine/spirit lots sold at Christie's in 2020. We are also witnessing increasing demand from collectors based in India.
Apart from Bordeaux and Burgundies what other wines are highly sought out at auctions?
France dominates the fine wine market: the majority of the fine wine auction market is made up of wines from Burgundy, Bordeaux, Rhone, and Champagne. Other countries that are important are Italy (Barolo & Barbaresco, Tuscany), Spain (Rioja & Ribera del Duero), and Portugal (fortified wines of Port & Madeira), so the traditional "old world" countries are a major part. Other countries include Germany (Mosel), California, Australia, and beyond.
Burgundy is driving the market, Sales are performing well with high demand for Grand Cru and Premier Cru wines from the top Domaines. Outstanding vintages from Bordeaux are also doing well, especially those prior to 2005, such as 1982, 1989, 1990, and 2000. The most collectible Bordeaux Chateau include the Five First Growths on the Left Bank; Latour, Lafite Rothschild, Mouton Rothschild, Margaux, and Haut Brion, and those from the Right Bank: Petrus, Le Pin, Ausone, Cheval Blanc, Angelus, and Pavie. Vintage Champagne is performing well, the vast majority at auction are the Prestige Cuvee's from the Grand Marque Houses, and a trend is for single-vineyard or site-specific wines, Krug Clos du Mesnil, Clos d'Ambonnay, Salon Le Mesnil, Bollinger VVF. Also, some growers, such as Jacques Selosse, Henri Giraud, Agrapart, Pierre Peters are appearing more frequently.
There was a lot of hype around the Pétrus 2000 which spent 14 months aboard the International Space Station (ISS) and was estimated to fetch around a million. How did that auction go through?
This was a private sale that received great international interest. Watch this space!
---
Written by Malvika Patel, Editor, Beverage Trade Network