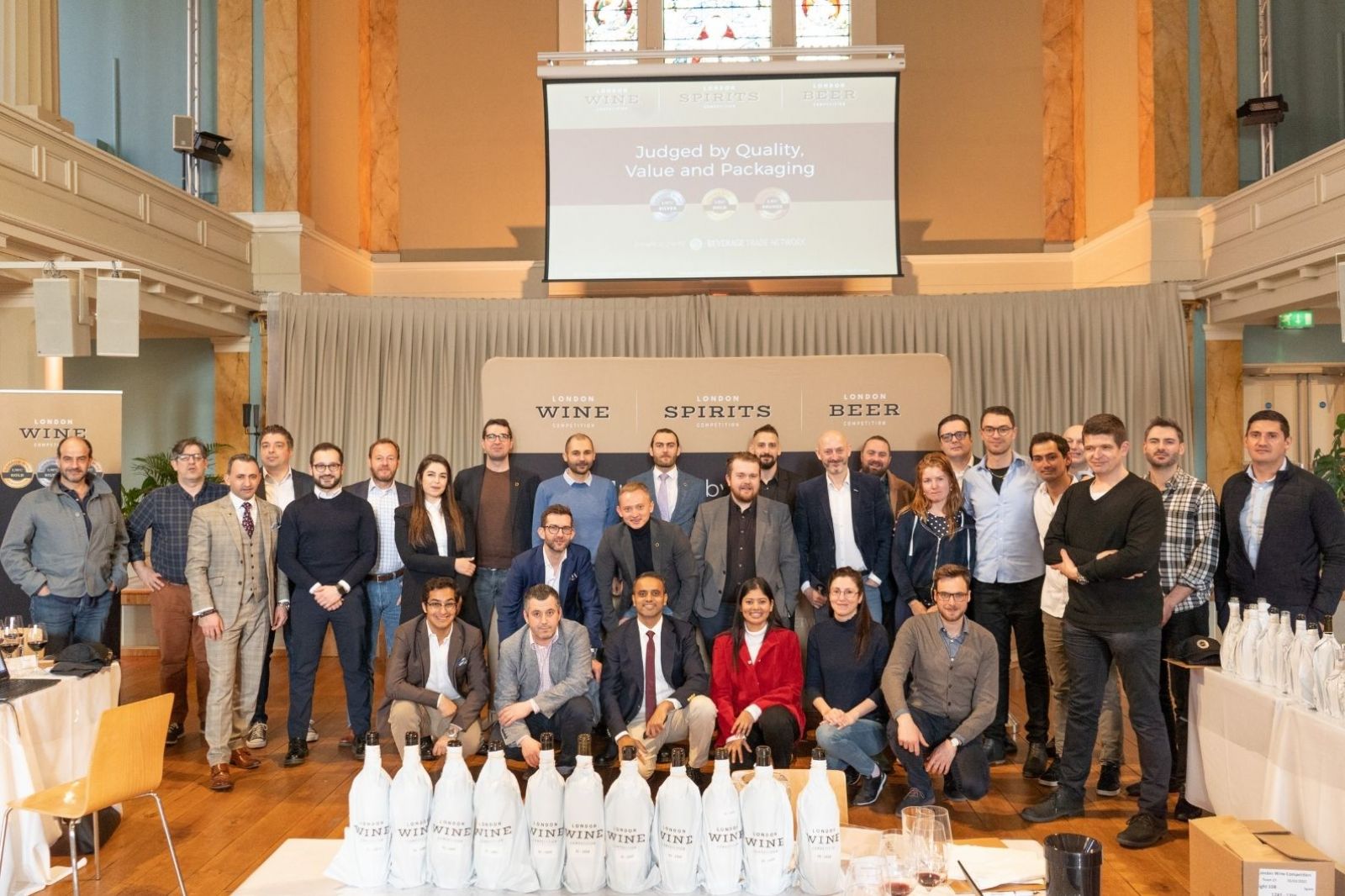 LSC Judges Face the Challenging Task of Choosing Winners
02/04/2022 One of the country's most prestigious drinks awards and now in its fifth year, the competition recognizes the very best in spirits, not only for their taste but also for their marketability and packaging, as judged by a crack team of drinks experts.
Some of the country's top bartenders, sommeliers, and spirits buyers have this week been ensconced in St Marys Church in London's Marylebone, sniffing, swirling, and spitting their way through a vast array of gins, vodkas, and whiskies as well as a range of more obscure spirits, as the judging of the London Spirits Competition reaches a peak.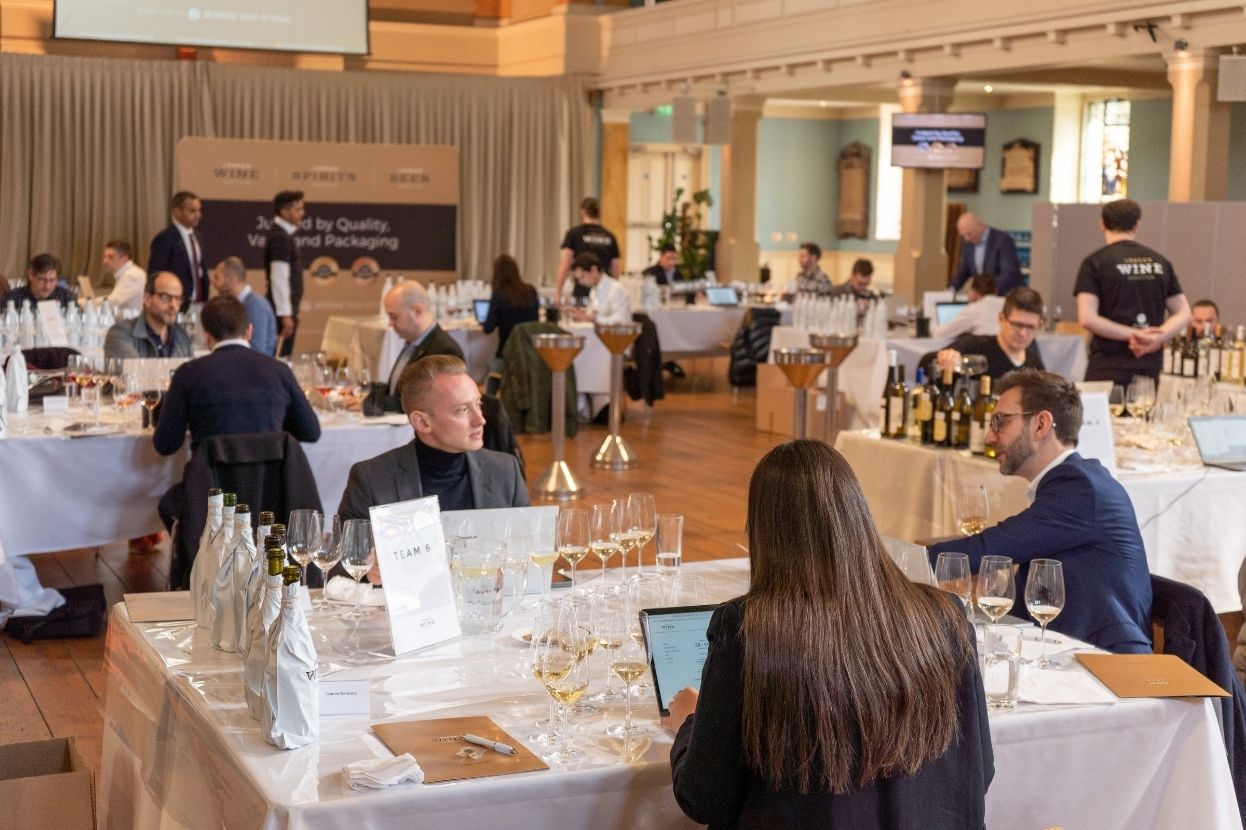 Image: Judging process at London Spirits Competition - 2022
A record number of entrants are this year vying for the much-coveted bronze, silver, and gold medals, with about 2500 spirits brands from more than 80 countries, about 50% more compared to last year, being assessed by the top panel of judges, consisting of some of the world's leading figures from the hospitality sector. These include representatives from some of the country's most prestigious restaurants, bars, and hotels such as the Ritz, Le Manoir, Gleneagles, the Goring, the Connaught, and Claridges.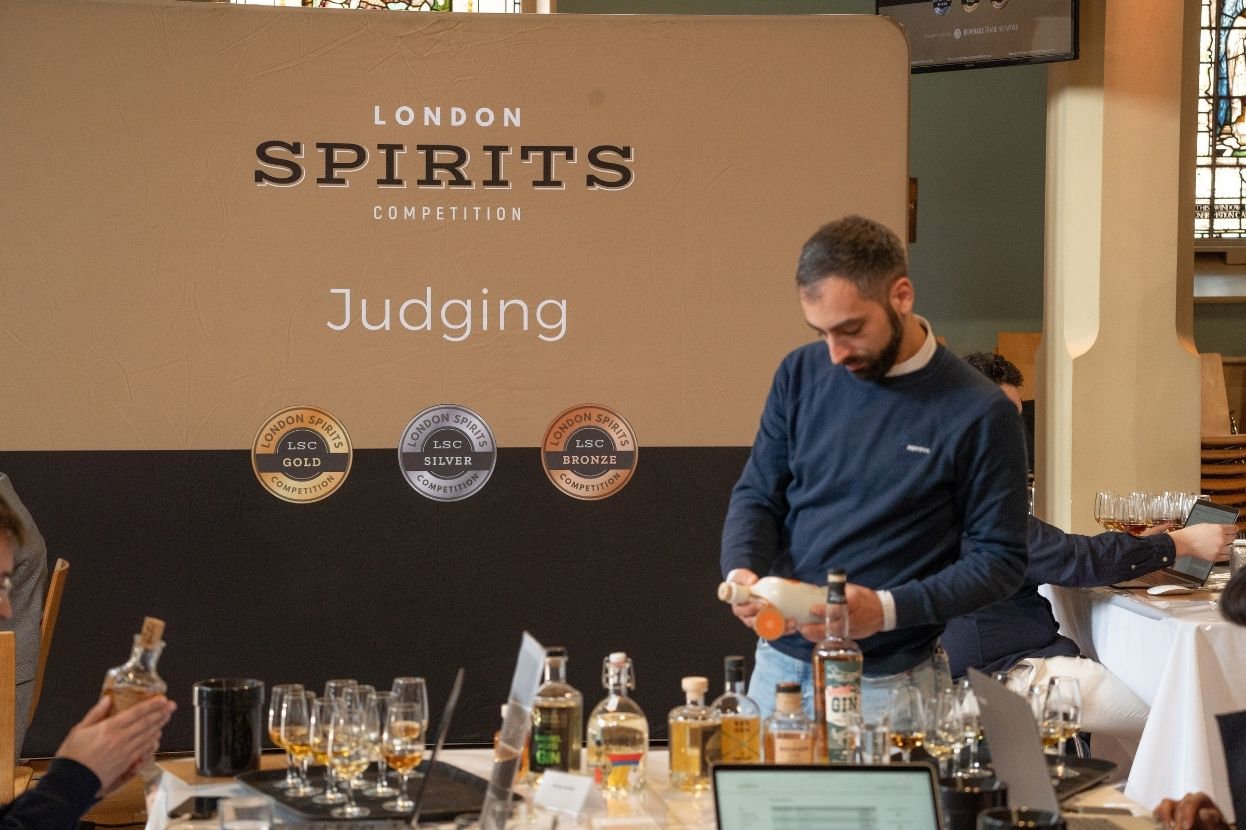 Image: Judging process at London Spirits Competition - 2022
With judges as knowledgeable and experienced as this, it's safe to say that the exacting panel knows a good spirit when they see one, and with their superb palates and many years of experience, are uniquely suited to assessing the very best of the spirits world.
[[relatedPurchasesItems-38]]
Salvatore Calabrese, bar owner and consultant to the bar industry; Gavio Riva, floor manager at the Hoxton; Diana Aladzic, head bartender at Soho House; Paolo Perrini, bartender at Claridges's; Agostino Perrone, director of the mixology at the Connaught Hotel; and Daniele Azzaro, bartender at Rocco Forte Hotels – these are just a few of the highly regarded names who feature on the judging panel, which reads like an Oscars of the hospitality sector.
Judged on three key criteria – quality, value, and packaging, and scored on a 100-point scale, those spirits that score 90 plus points are awarded a Gold medal while those spirits that accrue 76 – 89 points receive a Silver. Bronze award winners are those drinks that assemble between 65 – 75 points.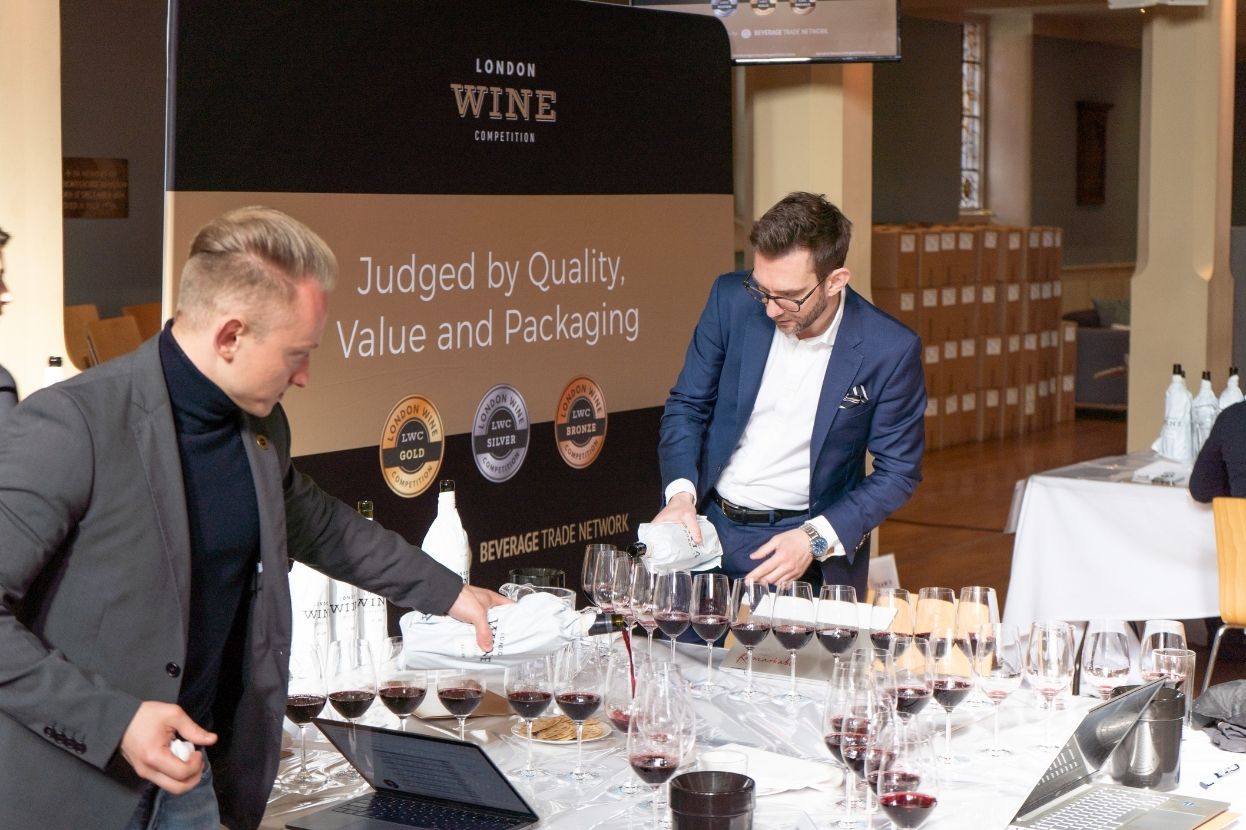 Image: Judging process at London Spirits Competition - 2022
So what are the judges really looking for?
For Fabio Spinetti, head of bars at Carlton Tower Jumeirah, the quality of the liquid in the bottle is essential – if that doesn't measure up, then the spirit certainly doesn't stand up to closer scrutiny.
But he approves of the fact that the judging incorporates other factors too. "I like the fact that the spirits are not only judged on their flavor profile, but also on the packaging, which is a crucial factor, as well as the all-important saleability," he says. "Considering the brand as a whole, rather than simply the taste, is a really good way to assess a brand".
Oliver Eardley, bartender at the Savoy Hotel agrees, and says when it comes to buying spirits for the Savoy, that value is also a key consideration. 'First and foremost, with spirits buying, we have to look at the cost versus the actual product quality. So it's a case of what is going into your speed rails for your day-to-day cocktails versus what is going to sit on your top shelf. It all depends on what happens in the deal and most of that is around quality v price. The value aspect is always a serious consideration, but at the end of the day if we can get a deal where it makes a premium product more affordable we can put it into a cocktail, heightening the quality of that drink, so rather than using a baseline gin, we can upgrade to Tanqueray, for example.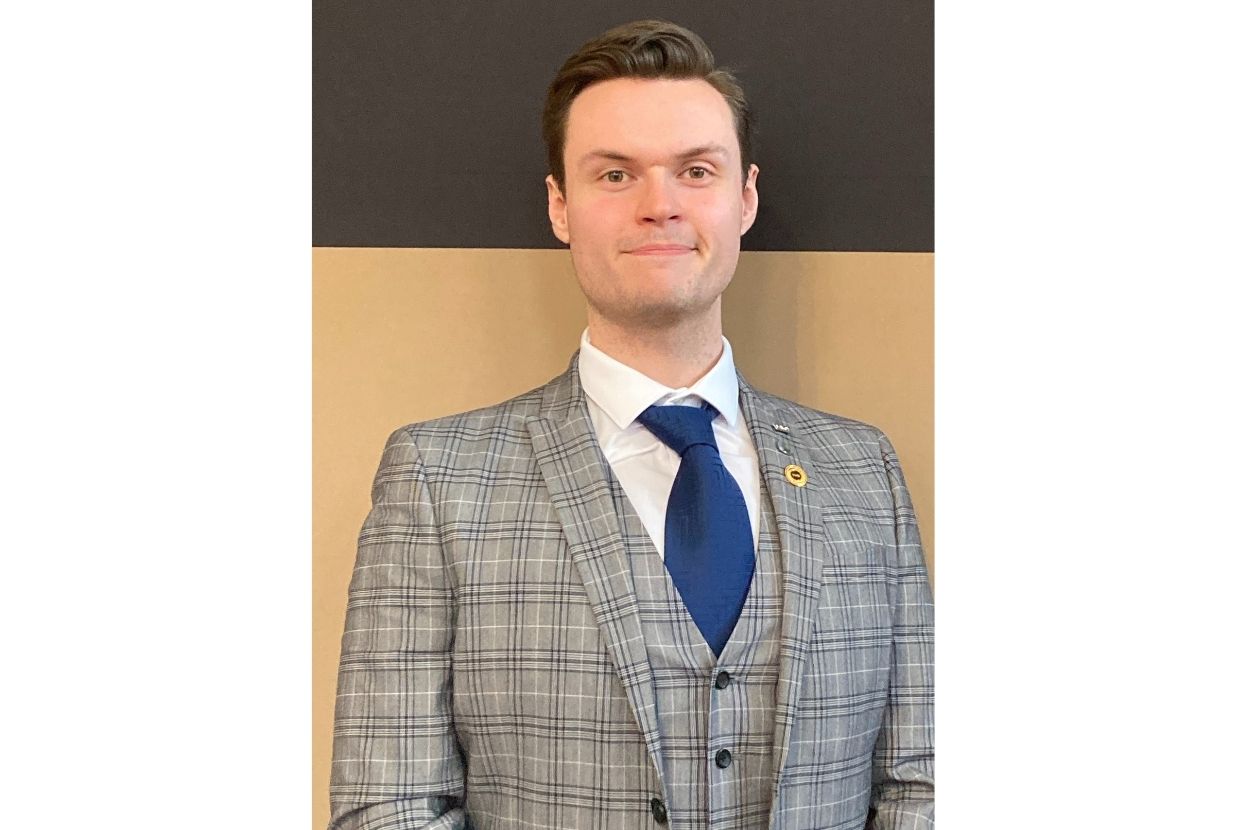 Image: Oliver Eardley, Bartender at the Savoy Hotel
Packaging too is an essential component of the mix and something that shouldn't be overlooked, according to Eardley. "Packaging makes the world of difference," he confirms. "Simply put, if it doesn't look good it won't sell. It is extremely important for premium spirits to look good. While the final packaging is the cocktail we serve the customer, we always bartend bottles with the label facing the customer so they can see it. All these little details count, so if your bottle is a unique shape or the label is particularly lovely, people will notice, and often take photographs so they can buy it for themselves when they get home."
Personally, Eardley says he has enjoyed the judging process, not only because it has enabled him to discover many new and interesting spirits (he enthuses about a Singapore gin "a new thing for me" as well as "an amazing French gin and a great New Zealand whisky"), but it presents a great networking opportunity too. "It's a perfect way to meet people in the industry and to discover what the main emerging trends are. It's also great to see what's not released yet," he says. "I've been really impressed by the line-up of spirits we've tasted so far today, and looking forward to discovering more as the day progresses!"
Marco Stella, head bartender at the Mandarin Oriental is also a fan of the fact that the assessment process incorporates not only the flavor of the spirit but its packaging and how well it will sell. "There are some really good spirits I have tasted, while others are more of a work in progress and need a bit more work," he says. "But it's great to get the opportunity to try new things, and in particular a gin from Chile which I tasted earlier and thought was fantastic.
Blind tasting too, is the only sensible way to assess drinks, he says. "Sometimes when I am tasting drinks with the producer or brand ambassador, you find yourself being unduly influenced by them, or by the presentation, or the branding, and tend to give them a higher score than you would if you were being completely objective, the way you are when you taste blind," he says.
At the Mandarin Oriental, he has shared responsibility along with the bar manager and bar director, when it comes to selecting new spirits, though adds it can be a slow process as the Mandarin prides itself on only working with those suppliers and producers who fulfill various criteria, and this involves doing various background checks on factors such as sustainability, animal welfare and the welfare of any employees "There is a huge department that checks all this stuff, and ensures that every law is complied with."
Personally, he says that the most important factor when choosing a drink is the memories it brings back, and the back story associated with it, which enables him to better sell the drink to guests.