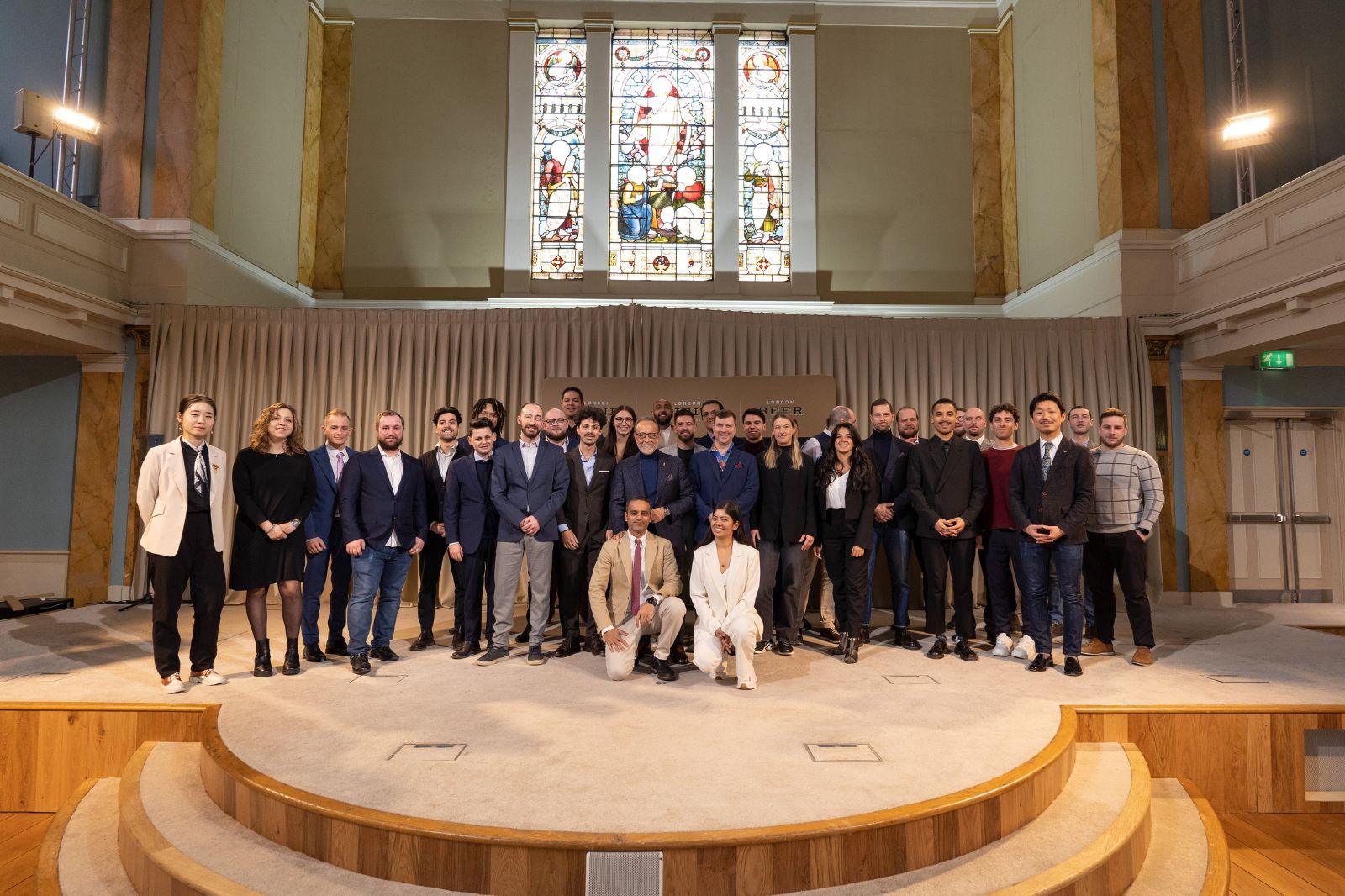 London Spirits Competition
04/04/2023 Last week saw the judging of the London Spirits Competition, where a panel of elite drinks experts spent three days sniffing, sipping, and spitting their way through numerous bottles before coming to their verdict.
Last week at the London Spirits Competition where a panel of judges spent three days sniffing, sipping, and spitting their way through numerous bottles before coming to their verdict. Their opinion matters and carries significant weight in the industry, so for independent drinks merchants keen to find out what's hot in the spirits world, and what is losing its lustre, their opinions couldn't be more useful. Helen Arnold went along to a day of judging to find out what the team thought of this year's entrants, what piqued their interest and how the low and no alcohol sector is going from strength to strength.
It wasn't so long ago that the average Briton's spirit drinking habits extended little further than Gordon's Gin, Johnny Walker Scotch or Smirnoff vodka - at a push. Throw in the odd sticky bottle of Drambuie which inevitably sat gathering dust n the sideboard from one year to the next, and that was generally the extent of the UK consumer's spirit drinking repertoire.
This simplicity and limited range certainly made life easier for your average independent drinks merchant. But since then, the spirits market has exploded, with an unprecedented amount of new product development making the category a hotbed of innovation. So how best to navigate your way around the ever-evolving sector, what should you stock, and what to steer clear of? This is where the London Spirits Competition, now in its sixth year, can be a godsend to the off-trade.
Not only does the competition weigh up the drinks based on the quality of the liquid in the bottle, but the judges are also tasked with analysing the packaging, the design, and how commercially viable the products are. No point, after all, in-stock products that are not going to sell, and which take up valuable shelf space add nothing to your bottom line in the process.
Independent merchants would therefore be well advised to take note of the eventual winners of the LSC which will be announced in a fortnight, as this can act as an essential guide as to what's trending in the spirits world, and what products are most highly rated by the crack team of expert judges.
The esteemed lineup was selected not just for their refined palates and ability to sniff out the very best in the spirits world, but also because they all hold current buying responsibility, and so are acutely aware of commercial pressures and the importance of ensuring a product is marketable, will appeal to consumers, and most importantly will sell.
This year's panel included representatives from the on and off trade, amongst them Masters of Wine, top sommeliers, bartenders, retail buyers, consultants and brand managers. The stellar line-up included independent drinks brand consultant and spirits buyer Ivan Dixon; Harvey Nichols spirits and beer buyer Bryan Rodriguez; bar owner and industry consultant Salvatore Calabrese, director of the mixology at the Donovan bar Federico Pavan, Soho House's Diana Aladzic, Electrics House bars manager Emilia Wrelton, Duke's Hotel head bartender Enrico Chaippini; Michal Fink, bar manager at One Hundred Shoreditch; and Minas Kotoulas, head of bars at Brasserie Zedel to name but a few.
"The London Spirits Competition is becoming more widely known in the trade with each passing year, and as a result, we are receiving an increased number of entries," commented Sid Patel, CEO of Beverage Trade Network, the US-based online media platform which owns and manages the event. "I have to say I am pleasantly surprised at the increased number of entries this year as the pandemic resulted in many drinks companies putting their NPD on hold and focusing on their core operations instead. This is just a testament to the increasingly good reputation of the competition as word spreads in the industry that we offer something a bit different from other events."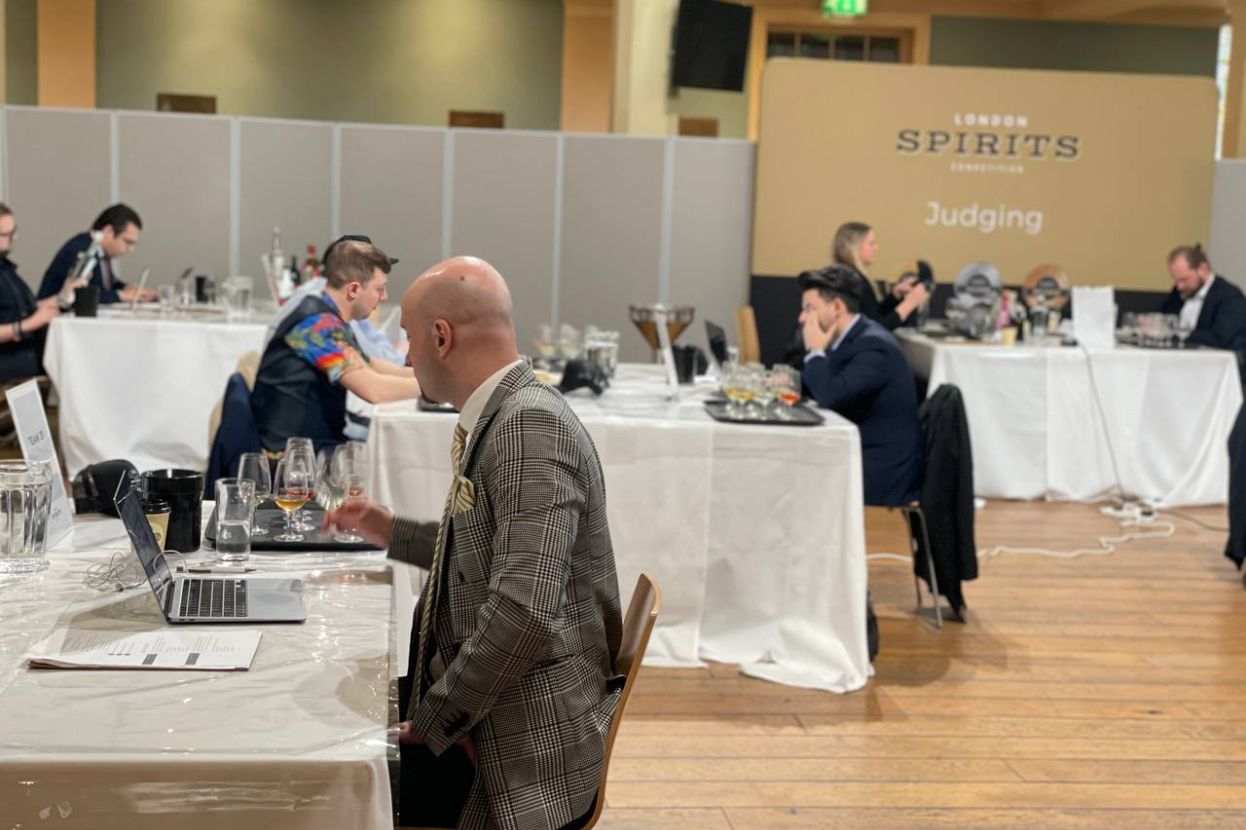 But what did the judges think of this year's entrants? With more than 1,400 bottles to sniff, swirl and sample, it was no mean feat to be tasked with, but the consensus was that not only was the number of entrants slightly up on last year, but the quality was even better.
This was certainly the opinion of Duke's Hotel head bartender Enrico Chiappini who confirmed that the quality of the spirits this year was "high compared to last year," adding that he was particularly pleased to note the growing variety of entries coming from overseas.
For many of the judges, the standout category this year was the low and no alcohol sector. Driven largely by a younger demographic who are shunning their parents' boozy drinking habits in favour of a healthier lifestyle, it's a trend that has become increasingly apparent in the past year. "There are now so many great low and no alcohol products out there," confirmed Matteo Torresin, head bartender at the Artists' bar at the Dorchester Hotel. "The way they mimic the spirits is really impressive. Seedlip was one of the first along with Lyres, and now there are so many more. It's really interesting to see how popular they have become." He particularly liked a non-alcoholic version of sweet vermouth, which he thought would make the perfect no-alcohol Negroni, while reporting that at the Dorchester he is seeing increased demand for low and no-alcohol sparkling wine and Champagne.
And it's a trend that Giusy Castaldo, bartender at Mayfair-based Kwant bar has also noticed. "Customers are increasingly asking for non-alcoholic drinks, but the biggest increase has been in lower alcohol – people still want to drink, but don't necessarily want to get drunk, so low abv drinks tick all the boxes." And she was suitably impressed by several new low and no-alcohol products that she had tasted during the judging process.
However, at the Coral Bar at the Bloomsbury Hotel where judge Tyriq Pitts is a bartender, customers are still asking for the hard stuff, and increasingly requesting Mescal. "I feel like it's starting to pick up," he said. "We offer a good selection of mescals and I think that there used to be a bit of a stigma around it as people said it was too smoky. But we make a Margarita with mescal rather than tequila which is popular and visitors are specifically asking for it."
Meanwhile, Mihal Fink the bar manager at One Hundred Shoreditch is another who has noted the increasing popularity of mescal. "I'd say that both tequila and mescal are growing for us, but mescal is taking over because of the shortage of agave." As a judge for the second year running, he said he had discovered a selection of spirits he would consider listing, including an "amazing" rum from the US, while the low and no alcohol entrants impressed him with their quality.
[[relatedPurchasesItems-50]]
The judges not only applauded the quality of this year's entrants, but also felt that the criteria used to judge the competition, where the drinks are assessed on their packaging, design and commercial viability as well as taste was not just a gimmick, but something that gave the awards more credibility and gravitas.
"These factors are really important," said Pitts. "It's easy to just focus on the taste and flavour, but at the end of the day if it doesn't appeal to consumers and doesn't sell, it's pointless."
While this additional information and feedback are invaluable to buyers trying to make sense of the category, it's also massively helpful to the brands themselves entering the competition, who benefit from the wisdom of the expert panel, something that would otherwise be hard to come by – not to mention very costly.
"One great benefit is that brands can advertise themselves to some top industry experts, and get their name known," continued Pitts. "A lot of these guys have a big following on social media, which can help a brand gain recognition."
For new brands in particular, one of the most important things is to get recognition and visibility," confirmed Rui Tavares, manager at the London Marriott Hotel County Hall. "I've run a gin bar for over five years and there are a few brands that I've never seen before. I've discovered an amazing Swedish gin brand I'd like to include on my list, so the competition is a great way to increase awareness in the trade of great new products. And of course, winning an award gives consumers, particularly those who are not very knowledgeable about spirits, more confidence in the brand."
As for packaging and design, Tavares, who has been a judge at the LSC for the past five years, said its importance should not be underestimated.
"It's pretty key as people eat and buy with their eyes, and the more appealing the packaging, the more likely they are to invest in it," he said. "I'd say that the majority of our customers know next to nothing about gin, so they are reliant on either our recommendations or how the product looks on the shelf, so from the on-trade point of view, the visual aspect is crucial."
While the packaging is an important part of the mix, Tavares said that ultimately, the main criteria for him when spirits buying is ensuring the diversity of the type of products he has on his list. "We want to be able to offer our customers a range of different types of drinks, so in addition to our extensive gin collection, we also do a good range of no and low-alcohol alternatives such as Seedlip and Everleaf, a new brand I've just added." And since the end of the pandemic, Tavares has noticed an increasing number of new products coming onto the market. "During Covid, new product development was largely put on hold, but during lockdown people spent a lot of time at home, many moving to the countryside, which has led to an increase in the launch of small production craft gins," he pointed out.
Mihal Fink went on to praise the competition for the way it was run. "This was my second year as a judge, and it is very well organised," he said. "It's slick, efficient and with a super easy interface as a judge. I'd be more than happy to come back next year!"
And fellow judge Diana Aladzic, head bartender at Soho House concurred. "Everything was super smooth and impressively run," she said. "I enjoyed discovering some new and interesting drinks, particularly some tequilas, and was generally impressed by the overall quality of entrants."