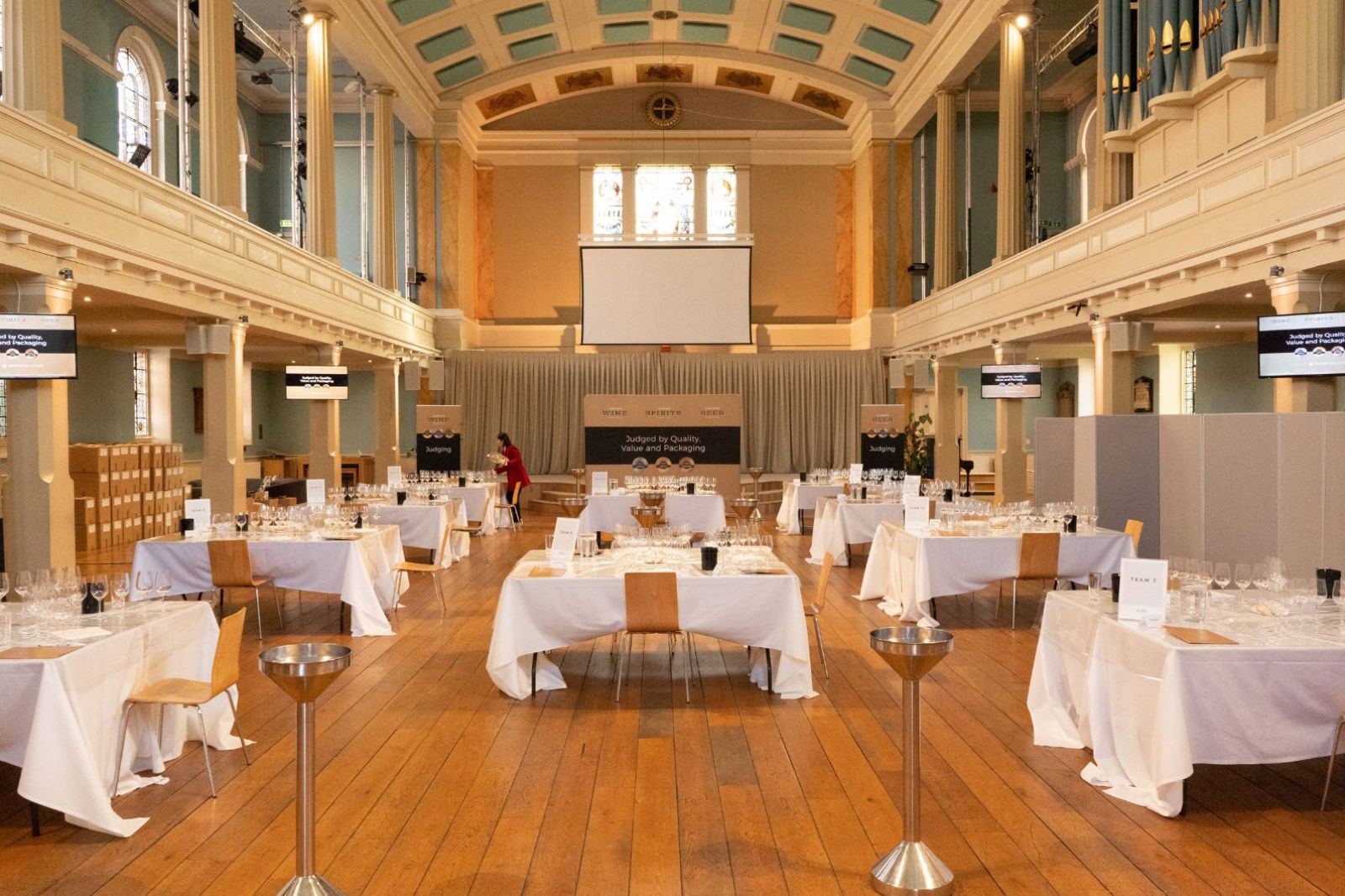 Early bird pricing for London Wine, Beer and Spirits Competitions closing soon!
22/11/2022 The early bird catches the worm, and that's certainly the case with the London Wine, Beer & Spirits Competition 2023. If you get your entry in now for the most prestigious events then you will be in a chance at winning one of the much-coveted awards.
The early bird catches the worm, and that's certainly the case with the London Wine, Beer, and Spirits Competition 2023. If you get your entry in now for one of the drinks industry's most prestigious events, not only will you be in with a chance at winning one of the much-coveted awards, but you can also take advantage of the very attractive early bird entrance fees.
But don't ponder on it too long as the 31st August deadline for entry to the 2023 competitions at some heavily discounted rates is fast approaching. So if you are a distributor or an importer and want to get your wine, beer, or spirit under the noses of some of the sector's top-ranking judges, don't delay any longer.
Make a note in your diary to get your entries in by 31st August for next year's competitions to take advantage of the Eary Bird Pricing
The three London-based competitions, which in 2023 will be the sixth edition, are the creation of Sid Patel, CEO of the US-based Beverage Trade Network. He says the Competitions stand out from most other international drinks events, as each entry is not only judged on the taste and flavour of the liquid in the bottle or can, but also, all important for trade drinks buyers, the packaging and general presentation is taken into account, as well as how commercially viable the drink is. This is absolutely crucial for the off-trade, which generally doesn't have much - if any - space to dedicate to slow-moving lines or bottles that are overlooked by customers and sit accruing dust for months on end. So if they can be assured that a drink has been judged to be marketable, and appropriate for its target audience, they will be far more enthusiastic in listing that product, safe in the knowledge that it will appeal to their customers, and sell.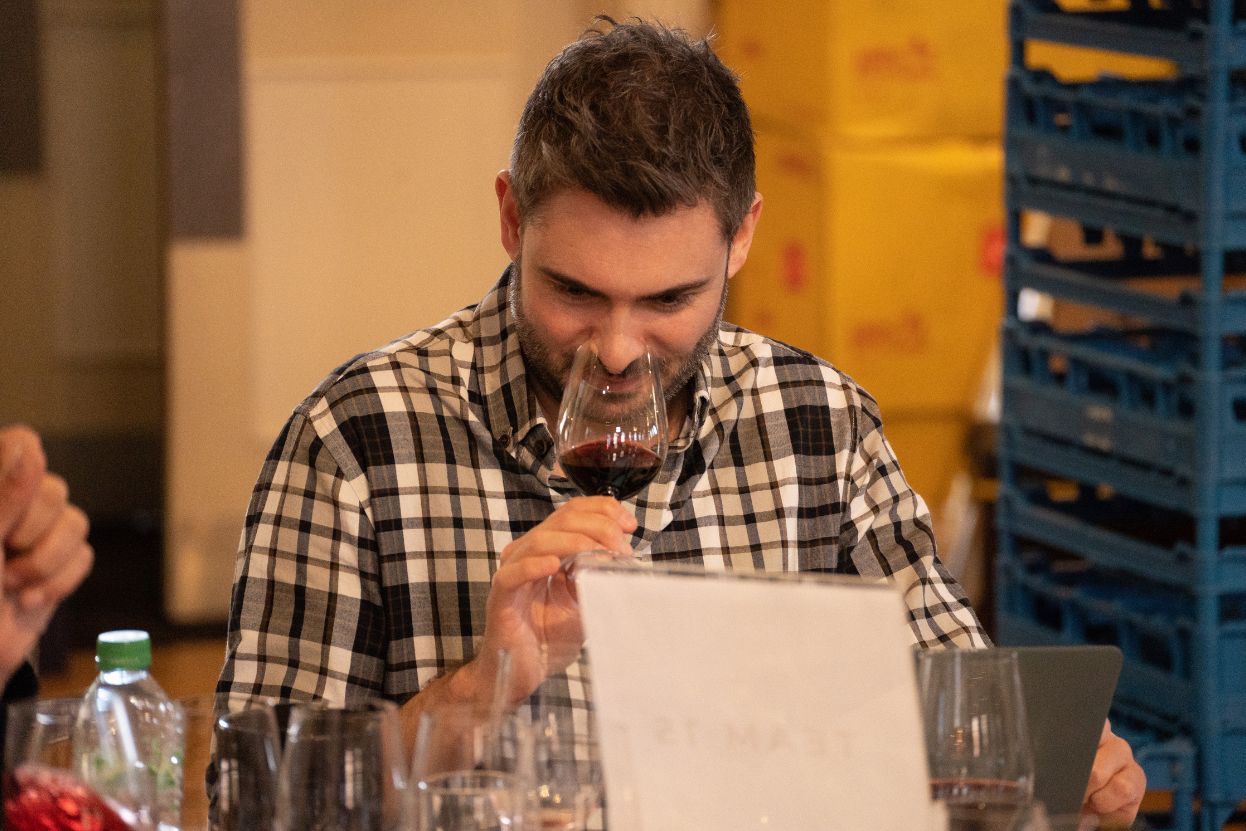 The judges come with top pedigrees, and are meticulous in the judging process, to ensure each product is fairly assessed
The quality of the judges and the rigour of the judging process is another factor underlining just how prestigious it is to win a London Competition Award, with the lineup including representatives from the very top of the drinks world. Not only are the judge's experts in their respective fields, be that wine, spirits, or beer, but they also have direct, recent, or current buying experience, which means that they are more than qualified to judge whether a drink has what it takes to become commercially viable.
And while it's nice to win awards, it's not just a case of cramming your trophy cabinets with more silverware. Not only do the winners of the London Competitions gain the kudos of winning a prestigious award, but they also benefit from being part of the Beverage Trade Network community, one of the world's leading platforms that aim to connect drinks producers such as breweries, wineries, and distillers with retailers, distributors, and importers. Winning a medal at the London Competition can help propel your brand to the forefront of a global audience of influential decision-makers in the drinks trade.
It also acts as an essential guide for the off-trade in determining whether a particular wine, beer, or spirit will fit into their existing portfolio, and most importantly, its sheer marketability.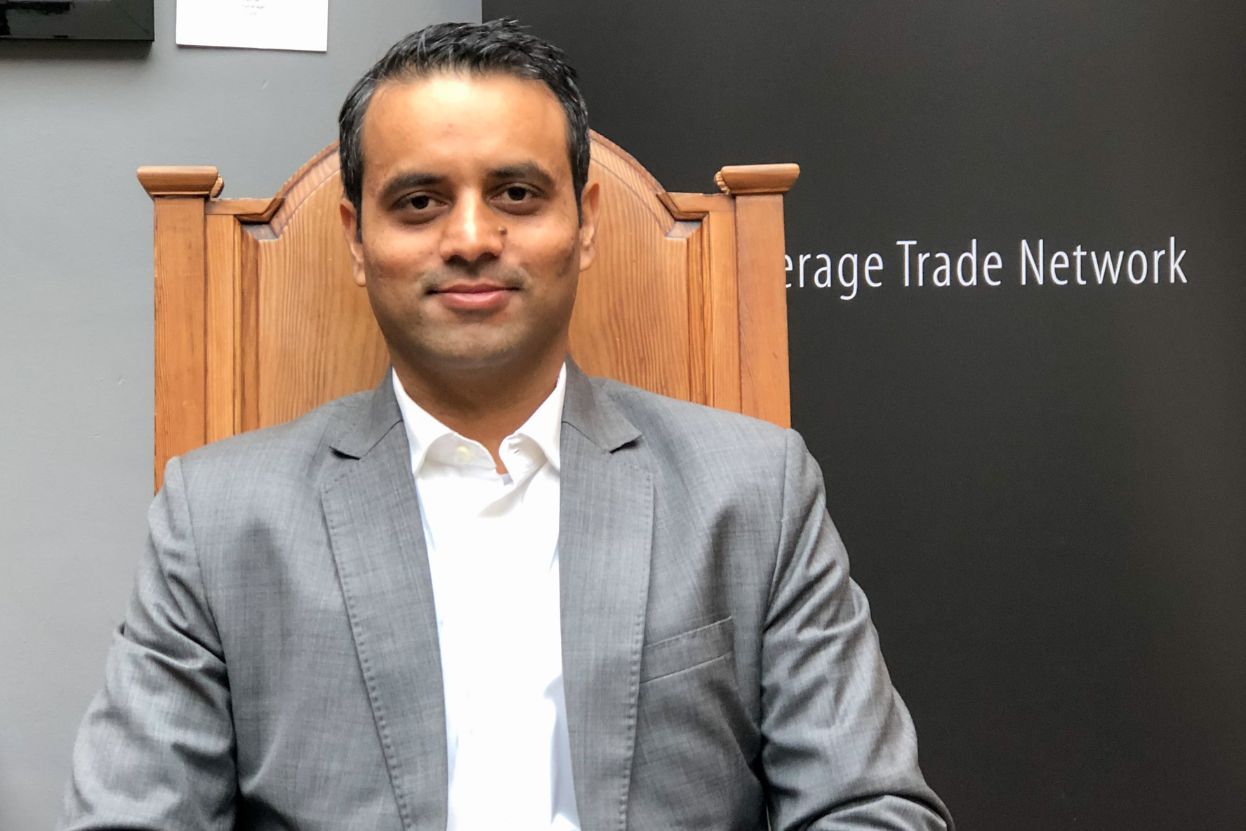 Sid Patel, CEO of the highly regarded London Competitions says that the winning entries can prove an invaluable guide to the average drinks trade buyer
"This makes the London Competitions hugely helpful for all buyers in the off-trade, and the importers and distributors who supply them," says Patel. "Not only do they gain the reassurance that the award winners are all best in class, as judged by an expert panel of judges with an impeccable pedigree in the drinks industry, but also that the winners are actually going to sell and appeal to your customers, and be commercially viable, rather than gathering dust on your shelf or in your cellar."
Winning a medal at the London Competitions is also a great way to boost your brand's profile, points out Patel, thanks to Beverage Trade Networks' extensive media brands and connections. "It's not just a case of dishing out awards," he confirms. "Winners benefit from a year-round cohesive social media campaign aimed at UK drinks buyers, including both the trade and consumers. We will also feature award winners in our various online magazines and websites." These include titles such as Drinks Merchant, which focuses on the UK off-trade, as well as the London Drinks guide and Bartender Business. Winners are able to download digital medals and order medal stickers for their wine bottles, as well as professional tasting notes and shelf talker templates.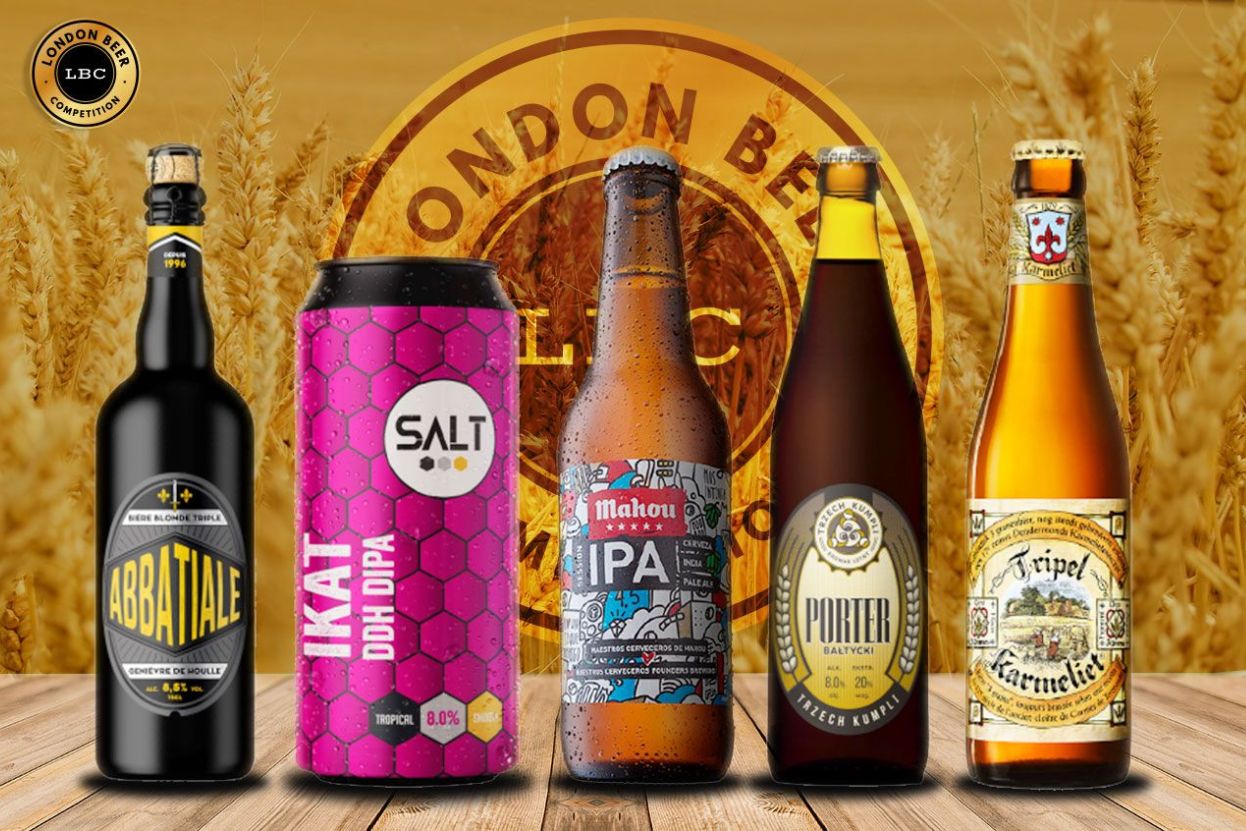 Some eye-catching past winners of the London Beer Competition were deemed by the judges to have that all-important commercial appeal
They also receive lots of POS material promoting the fact that the product is an Award winner, including bottle neckers, shelf talkers, and Sell sheets. Additionally, winning brands will be announced to high-profile drinks buyers in distribution, bars, restaurants, and retail outlets via the BTN community, and the results distributed to the global press.
This array of benefits is available for every medal winner, so for your opportunity to get your drinks brand recognised, get your entries in now. For the London Wine Competition, the regular entry fee is £110 per product, but get your applications in before the deadline of the end of August and you will qualify for a hefty discount of over 30%, saving £35 on every single entry.
Leave it later than August 31st, and the fee goes up to £85 until October 16th, after which the price increases to £95. After December 9th, the regular fee applies.
Similarly, if you want to get your beers under the noses of the top beer experts at the London Beer Competition, the early bird discounted fee of £65 is only available until 31st August, after which the fee goes up to £75. However, if you don't get your applications in until October 16th, then the cost ramps up to £85, while entries received after December 9th will cost the standard £100 per product.
The London Spirits competition too offers some great discounts off the regular fee if you are suitably organised and get your entries in early. Apply by the end of this month and the entry fee is reduced from the regular price of £170 to only £95. However, if you wait until after that date, the fee goes up to £105 until October 16th, after which it increases to £125. Procrastinate until after December 9th, and each entry will cost the regular £170.
[[relatedPurchasesItems-39]]
As well as qualifying for an early bird discount, it is also more cost-effective if you are entering a number of products, with a volume discount now available. Between 4 – 9 entries in the London Wine Competition qualifies for a 10% discount, while 10 – 14 entries give you 15% off. But enter 15 or more products, and you will receive a hefty 20% off the entry fee.
Similar bulk discounts are also available in the London Spirits and London Beer Competitions. See below for details. So don't delay – get your entries in now!
London Wine Competition – Key Dates
Warehouse Closes: March 2, 2023
Judging Date: March - 20 & 21, 2023
Winners Announced: April 12, 2023
Registration Ends - on Feb 22, 2023
Fees:
£75 Super Early Bird - May 2 to August 31, 2022
£85 Special - September 1 to October 16, 2022
£95 Early Bird - October 17 to Dec 9, 2022
£110 Regular - Dec 10 to Feb 22, 2023
Quantity Discount
4 to 9 entries: 10% discount
10 to 14 entries: 15% discount
15 or more entries: 20% discount
London Beer Competition: Key Dates:
Key Dates:
Warehouse Closes: March 2, 2023
Judging Date: March - 20 & 21, 2023
Winners Announced: April 12, 2023
Registration Ends - on Feb 22, 2023
Fees:
£65 Super Early Bird - May 2 to August 31, 2022
£75 Special - September 1 to October 16, 2022
£85 Early Bird - October 17 to Dec 9, 2022
£100 Regular - Dec 10 to Feb 22, 2023
Quantity Discount
4 to 9 entries: 10% discount
10 to 14 entries: 15% discount
15 or more entries: 20% discount
London Spirits Competition Key Dates:
Key Dates
Registration opens - on May 2, 2022
Registration Ends - on Feb 22, 2023
Warehouse Closes: March 2, 2023
Judging Date: March 22, 23 & 24, 2023
Winners Announced: April 12, 2023
Fees
£95 Super Early Bird - May 2 to August 31, 2022
£105 Special - September 1 to October 16, 2022
£125 Early Bird - October 17 to Dec 9, 2022
£170 Regular - Dec 10 to Feb 22, 2023
Quantity Discount
3 to 8 entries: 10% discount
9 to 13 entries: 15% discount
14 or more entries: 20% discount