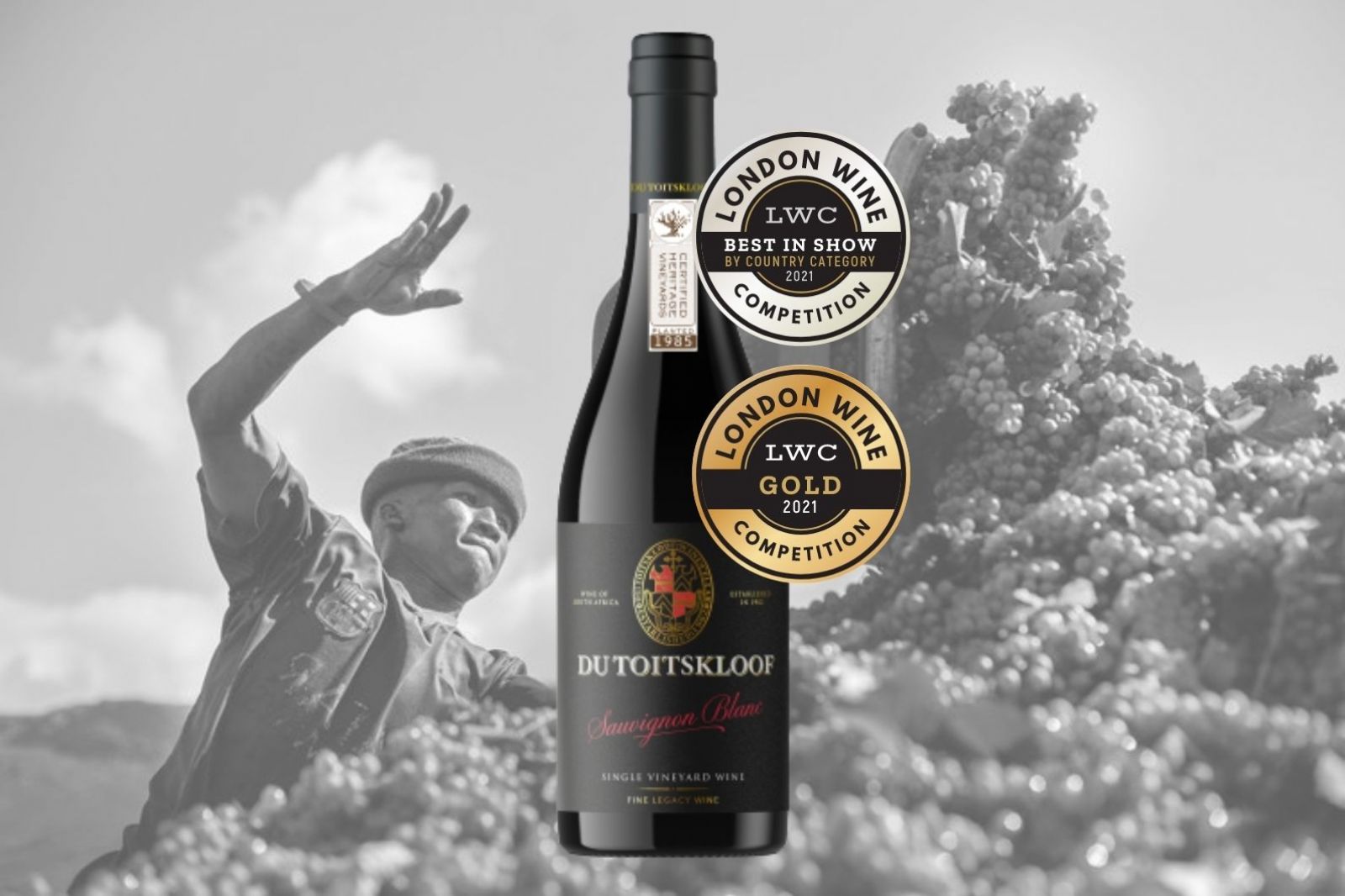 Best in Show by Country (South Africa) - Du Toitskloof Wines
19/01/2022 Du Toitskloof Wines share their challenges of the past year, and what winning Best in Show at the London Wine Competition means to the brand and their overseas markets.
Established as a co-operative by a group of six wine producers back in the early 1960s, Du Toitskloof Wines was originally best known as a bulk producer.
However, after the winery began focusing on the bottled wine market in the early 1990s, it soon established a reputation as a progressive brand not only for its innovative winemaking but also its commitment to social issues as a Fairtrade producer.
Situated in the Breedekloof Wine Valley, Du Toitskloof is known for its slow ripening wines, a feature of the region that has long cold winters followed by cool springs, resulting in harvests two to three weeks later than elsewhere in the country.
Marketing manager Ed Beukes talks about the challenges of the past year, and what winning Best in Show at the London Wine Competition means to the brand, while UK export manager Nico Smit tells us about Du Toitskloof's overseas markets.
[[relatedPurchasesItems-39]]
What do you think is the perception amongst UK consumers of South African wine?
I believe our wines are very well received in the UK and our industry statistics show a very positive sales trend for 2021. Covid created more time for the consumer to explore different styles and regions and South Africa is reaping the benefits. We provide something every consumer is looking for - great value for above-average wines.
And what about the UK trade? Do you think it's well versed in SA wine, or that further education is required?
We must never stop educating and communicating with consumers. I believe our industry body in the UK - Wines of South Africa - is doing a great job but word-of-mouth trumps all, we need to get the new UK consumers engaged in South Africa by offering creative ways for them to explore our country's wines.
When it comes to the trade I believe the industry is well versed in the SA category, knowing we definitely over-deliver quality at value price points. There is still work to do in building brands and not just supplying big players with quality juice for house brands.
What does winning Best in Show by Country at the London Wine competition mean for you?
It's a chance to showcase the potential of our Breedekloof wine region and wonderful to shine new light on the maiden vintage of our Old Vine Sauvignon Blanc.
What do you think makes your wines stand out from the crowd and persuade the judges to award you this accolade?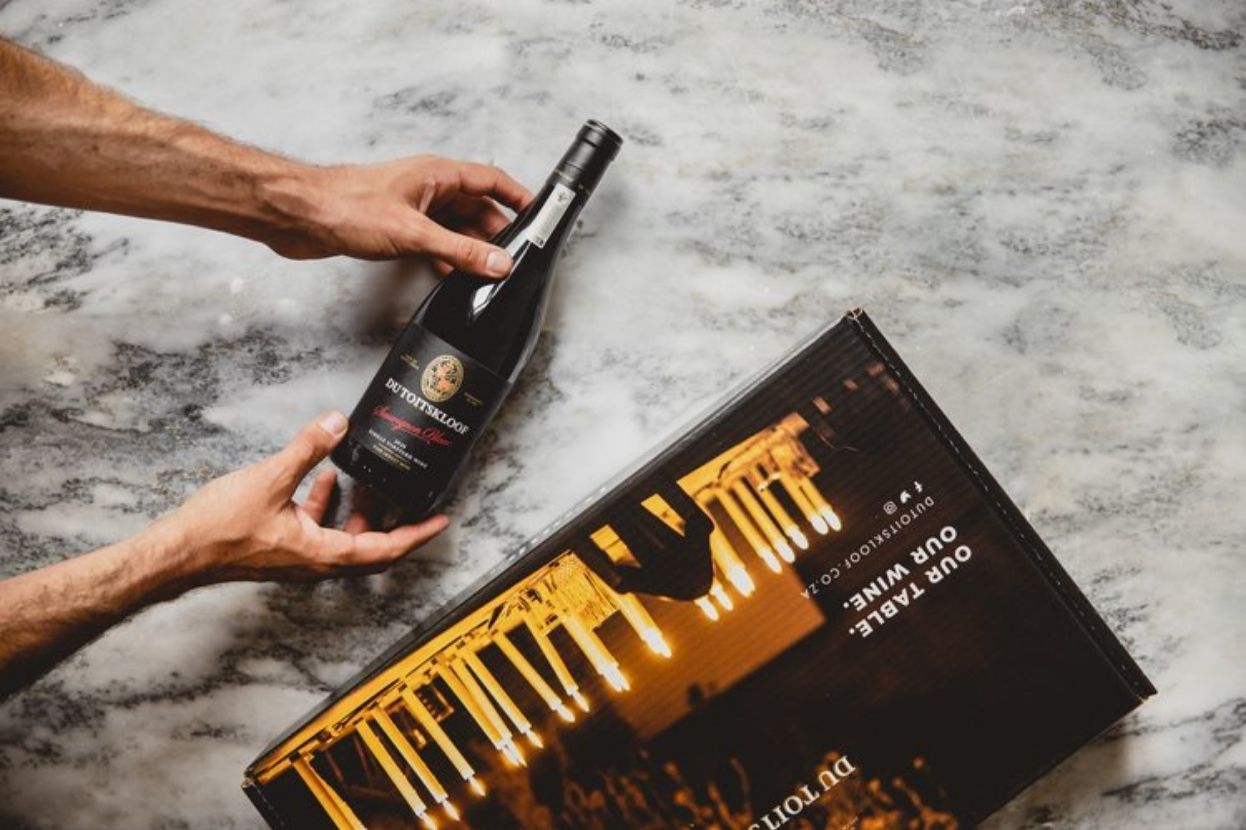 "The London Wine Competition judges on quality, value, and packaging and I believe that Du Toitskloof is one of the leading South African producers that bring those three elements together." - Ed Beukes
What is the size of your annual production and how does that compare over the past couple of years?
On average we produce around 16,500 tons of Fairtrade grapes every year that translate to about 12,000,000 litres of wine. We've remained very consistent with this intake and production over the last few years.
And what about your vineyards – what are the main varietals you produce?
Our winery consists of 12 farmers that produce grapes over 985 hectares of land. Nearly half - 45% of our tonnage consists of Sauvignon Blanc, Chenin Blanc, and Colombard.
What is your best-selling wine?
Our unwooded Du Toitskloof Sauvignon Blanc is a firm favourite in the South African retail market.
How was the 2021 harvest in terms of yield and quality and how did it compare to previous years?
We are very fortunate to be situated in the Breedekloof wine region where we have hot summers, cold winters, and enough water to keep production very consistent every year. A little bit of unexpected rain caused rot here and there, but overall just under another record-breaking year.
What about Covid? What impact has that had on your business?
There was a devastating local impact after two alcohol bans in one calendar year – it meant that we had no sales for two whole months. We have become very dependent on our export market and this is another reason for entering international competitions to showcase our products on an international stage.
What are your key export markets and what proportion do you ship overseas?
In total, we ship around 45% of our annual production into various international markets. Scandinavia is our biggest market, while the US and China are the fastest-growing. Around 20% of our production goes to the UK in bulk and bottle. Other key countries for us are Germany, the Netherlands, Canada, and the African continent.
How important is the UK as a market for your wines and is it growing?
Very important, especially as the UK understands the value behind our Fairtrade Accreditation and what it takes of a winery to uphold this standard of production and local support. We have definitely seen growth over the past few years.
Are you exploring any new export markets and if so where are they? What potential do they hold?
Our brands are still unknown in most of Asia and South America as well as the greater USA so this will continue to remain a focus as we eye new markets. We will continue to align the growth of our business to the demand from new emerging markets.
Can you share any future plans for the business?
Well, in the words of the infamous 90's animated television series Pinky and the Brain…," The same thing we do every night, Pinky – try to take over the world!"