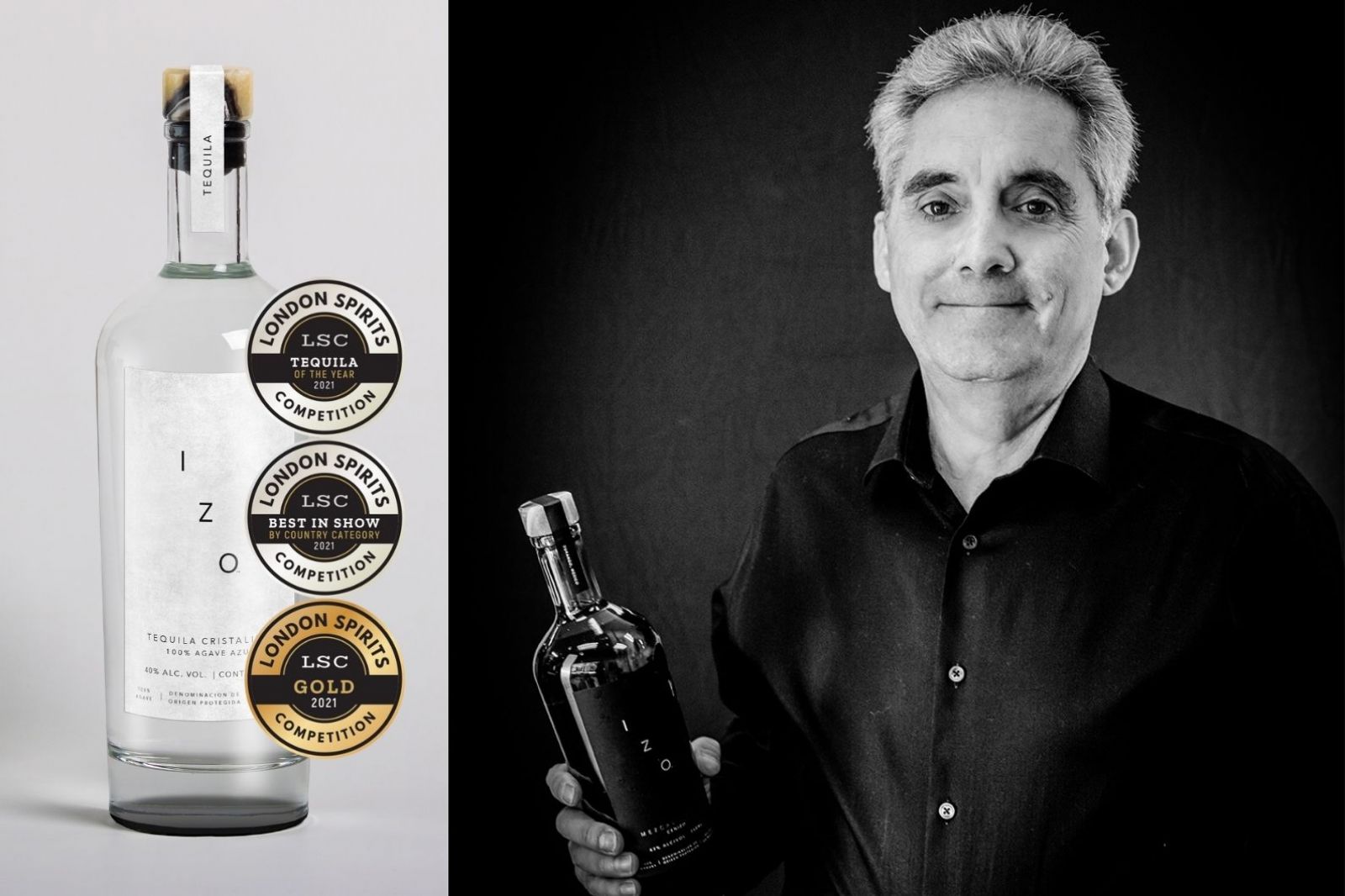 Tequila of the Year - Izo Spirits' Extra Anejo Cristalino Tequila
21/01/2022 We caught up with chief financial officer Harry Bigham to talk all things tequila, and find out about the company's ambitious plans for the future.
Mexican brand Izo Spirits, which produces a range of premium, handcrafted agave spirits, not only scooped the Tequila of the Year award with its premium Extra Anejo Cristalino Tequila at this year's London Spirits Competition, but was also awarded a silver gong for its Mezcal Joven 47%.
Co-founded by Gaston Martinez, a native of Durango, Mexico, the company initially launched its Izo Mecal Joven in 2019 which was then swiftly followed by seven other products, including the award-winning tequlia.
[[relatedPurchasesItems-39]]
By late autumn last year the company began importing its entire line (with the exception of Mezcal Anejo, which was still aging in its oak barrels) from Mexico to the US and now offers one of the widest selections of premium Mexican spirits in the country. We caught up with chief financial officer Harry Bigham to talk all things tequila, and find out about the company's ambitious plans for the future.
What does winning Tequila of the Year at the London Spirits competition mean to you?
It definitely helped put our tequila on the map! In fact, we are negotiating with a new distributor in Georgia to ship our Extra Anejo Cristalino Tequila and our win was a primary factor in the distributor's decision to select our tequila and to start with a full pallet. It also allowed us to share the rest of our product line with them, and as a result we anticipate selling them a second mixed pallet of Izo spirits.
What makes Izo stand out in what is a very crowded market?
Being awarded a Gold Medal, Best Tequila in Show and Best Spirit from Mexico at the London Spirits Competition was a very significant event for our brand. It gives us highly respected third party verification and affirmation that our product is one of the best tequilas available. Our packaging also helps to distinguish our product. The simplistic but elegant design of the bottle and platinum label, complete with an embossed Mexican Eagle, capped by the Izo trademark natural "Onyx" stopper, convey the premium quality of our tequila (every bottle is different simply because each onyx stopper is unique).
Why should a bar, restaurant or hotel stock Izo Tequila?
It is clearly one of the best tasting premium tequilas in the marketplace. Couple this fact with its recent awards and its relatively low cost for such premium tequila, and you have a great recipe for profit and repeat business!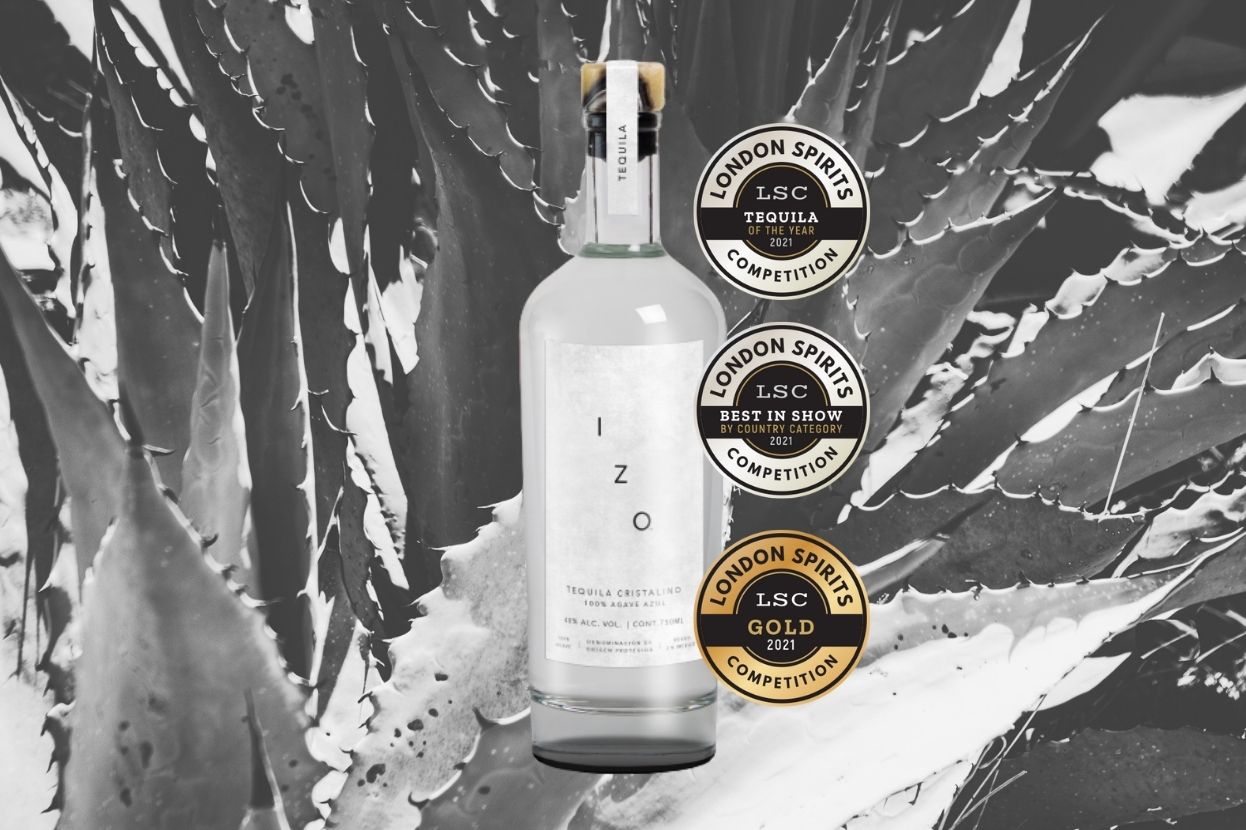 With an overall score of 90 points, Izo Spirits' Extra Amejo Cristalino Tequila won the Tequila of the Year, Best in Show by Country (Mexico), and Gold Medal awards at the 2021 London Spirits Competiiton
Where do most of your sales derive from?
The majority of our sales come from our two Mezcals Joven, as they are carried throughout Southern California in select Costco locations and now in various Costco stores in Mexico. The volume of sales through Costco will always skew the numbers for a small, but fast-growing company like ours. If those sales are removed from the calculation, our tequila represents close to 10-15% of sales this year.
You are a relative newcomer to the sector. What growth are you experiencing?
Our company sales during the first eight months of 2021 have been five times all of 2020 and will likely reach eight to ten times before the end of the year.
Who is your key target market?
In the US we believe that we have a strong market within the millennial age group, as well as with the Latino community. We are also finding that consumers are finding not only our tequila to be an excellent spirit, but they are transitioning to our more full-bodied mezcals.
Is that changing?
Not really. We are hearing anecdotally that our aged products are gaining appreciation with Scotch and Whiskey drinkers, which is helping to broaden our consumer base, but the interest in tequila and mezcal in the US is very strong and seems to still be increasing.
Are you exporting other than to the US and is your tequila available in the UK?
Unfortunately we are not selling in the UK at this time but are considering expansion to the UK and Europe once we are able to increase our production capacity.
What other tequila brands would you consider your main rivals and any which you particularly admire?
There are numerous premium tequilas available in the marketplace, but very few that compare with our quality, taste and price. We know from both professionals in the industry and regular consumers that our Extra Anejo Cristalino is as good, or better, than the majority of much more expensive high-end tequilas. We recognize that the SRP of our tequila is actually on the low end of the premium market, especially as our tequila gains more and more notoriety from its success in the London Spirits Competition.
What are the key consumer trends affecting your brand?
Tequila is the fastest growing spirit in the US market, with Mezcal sales not too far behind. We developed our 42% ABV Mezcal Joven specifically as an introduction to mezcal, because the lower alcohol content brings it closer to the 40% found in virtually all tequila. All of our mezcals are distinctive not only because they come from Durango, but they do not have the same level of smoke that is present in most other mezcal. As a result, traditional tequila drinkers who would normally shy away from mezcal because of the heavy taste of smoke, are actually gravitating to Izo mezcal, finding it to be more like a robust, full bodied and delightfully flavourful tequila.
What do you think the outlook is for the spirits market given the trend towards low/no alcohol drinks?
We continue to see a very strong interest in spirits that "stand out" and believe that over time a greater number of people will become more discerning and selective in what they choose to drink. Consequently, we believe that we must continue to maintain the highest standards for all of our current products and future spirits, if we are to continue to gain traction and presence with consumers.
Can you share your future plans for Izo?
Izo is undergoing very rapid growth. We are currently raising just over $1,000,000 in capital through a crowd funding site where investors are able to invest as little as $250 to become an owner in our company. We will use these funds to acquire additional fermentation and distillation equipment, in order to double our current production capacity.
How big do you envisage becoming?
In three years we envision having relocated to a state-of-the-art distillery that we will build in Durango, which will allow us to have four to five times our current capacity. At our current rate of market penetration and sales growth, the next five years should see Izo Spirits develop into one of the most prominent Mexican spirits companies in the world. In so doing we are committed to remaining a sustainable and environmentally sensitive enterprise.
Consequently, we envision having enough land to grow an abundance of the agave cenizo to meet our future needs, but also to continually replenish the agave that is being harvested in the wild. Our long-term vision is to become the pre-eminent Mexican spirits company, offering the highest quality, premium Mexican spirits throughout both North and South America, Europe, Asia, Africa and Australia.